Adriana Lima is everything, but her silver eyeshadow look is like everything squared. It's a flattering look for every eye shape and shade, and I've narrowed down the easiest how-to DIY ever.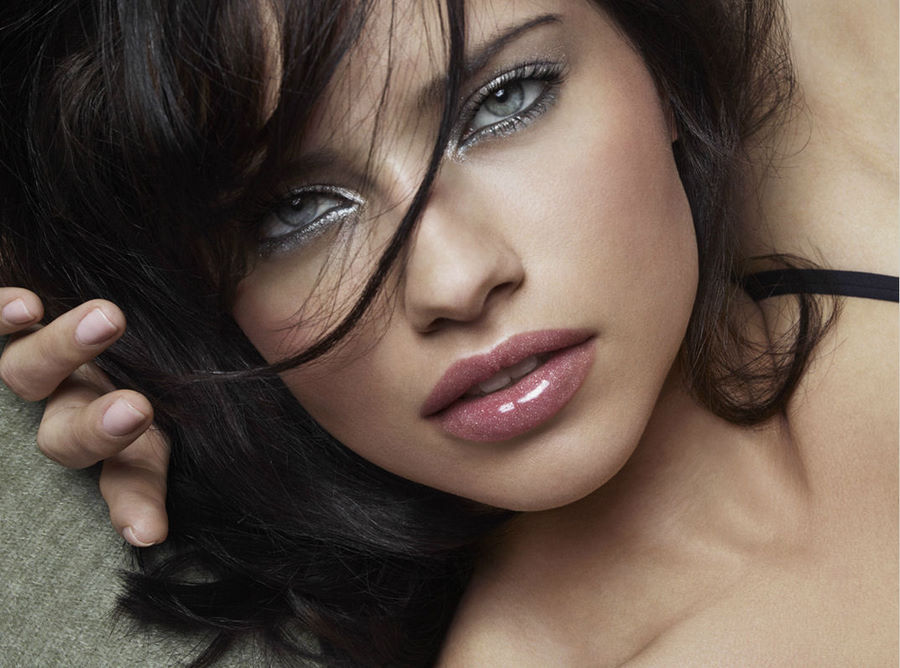 Prime eyes with a pale, neutral shadow. Personally, I love a shimmery pale shadow to add depth and dimension for this metallic eye look. Votre Vu has a gorgeous shade of Champagne Gold shadow that goes on sheer and adds just a touch of shimmer- perfect for adding accent to the areas not touched by the brighter silver shade you'll finish the look with. Start by sweeping this shade across the entire lid and up to the brow bone. A soft dose will do fine. Available here.
Add a rich black or deep charcoal eyeliner. A thin, graphic eyeliner style sweep from just beyond the outer edges of the eyes to about 3/4 of the way in to the inner corners will create an eye-opening effect. Keep the line tight- smokey is so last year- this look is more about graphic, elegant silver eyes. Try Mehron's precision liner for a tight, controlled liner look. Available here.
Top with pigment-rich silver shadow. Apply the silver eyeshadow to the lid-area only. Don't go as high as the brow bone- that's way too dramatic for the Adriana Lima elegant sexy look. Start at the outer edged of the lids and work your way in to ALMOST the inner corner. The shadow should get less and less concentrated as you work your way in- leave most of the pigment in the outer corners to add definition. Try a shade like Mehron's "Diamond" for a near match to Adriana's eye shade, available here.
Finish with mascara. Voila!