Still don't know what to cook for your guests this holiday season? Try this vegetarian lasagna recipe! Recipe and image via Chasing Delicious.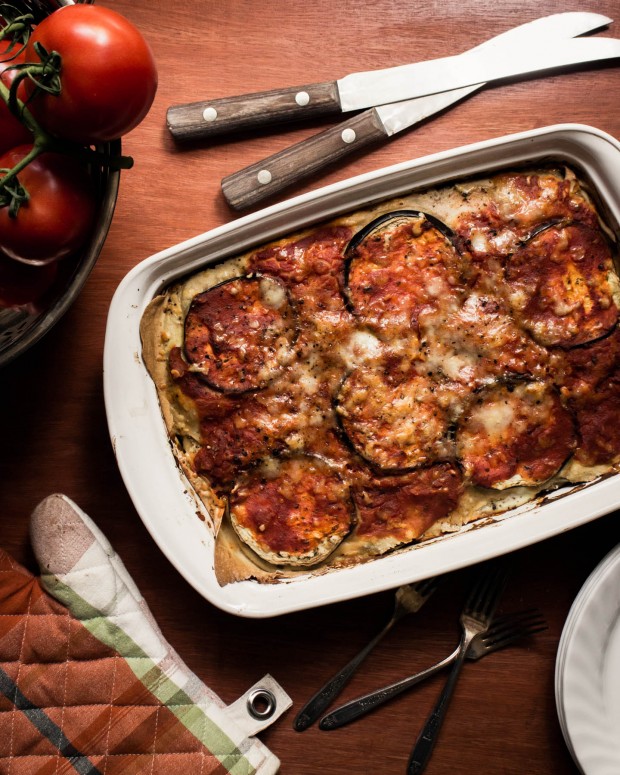 Ingredients:
For the sauce:
1 tbsp. olive oil
1/2 yellow onion, chopped
2 cloves garlic, minced
1 tbsp. rosemary, finely chopped
1 tsp. oregano, finely chopped
30 oz. tomato sauce
Salt & pepper to taste
For the ricotta mixture:
15 oz. ricotta cheese
1 egg
1 tsp. salt
1 tsp. freshly ground black pepper
1 tbsp. rosemary
For the lasagna:
16 sheets fresh lasagna, very thin
2 large eggplants, sliced thinly
8 oz. Mozzarella cheese, sliced thinly
Olive oil
Salt & pepper to taste
For instructions, click here.