Obviously I had a variety of more salacious titles at the tip of my tongue, but in the interest of serious reporting on things we actually need, I've decided to tame myself just this once.
Whether you're a single, independent kinda gal or a married with like 11 children living in a shoe kinda gal, you need a small vacuum. I know what you're thinking, cleaning stuff sucks (or was that just me), but little vacuums are to cleaning what Slim Fast was to dieting in the early 90's- a total replacement for everything else.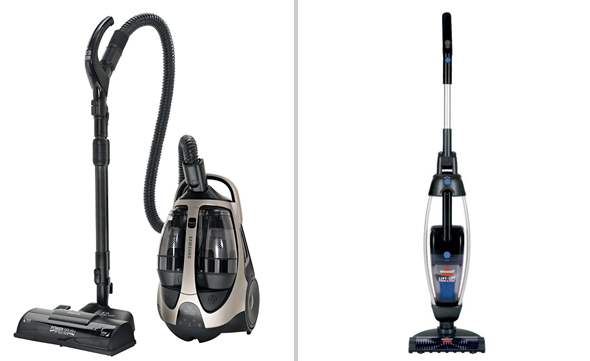 I caught up with our cleaning expert friend, Kadi, of WizardofHomesNYC.com for some tips on exactly how many awesome ways you can use your little hand vac:
– Use it to dust the drapes or blinds
-Remove dust from the tops of cabinets, closets, or shelving units
-Perfect for sucking up makeup spills
-Ideal for crumbs and junky bits in your car
-Cleaning stairs
If you're looking for a budget-friendly model that's cordless, has great run time, and is super versatile, check out the Bissell Lift-Off Floors & More for under $70. It converts in a cinch from a floor and carpet sweeper to a hand vac that's perfect for getting in nooks and crannies, and from my own personal experience… it's the best makeup-spill solution ever. I recently cracked a pot of deep, sparkly green eyeshadow that exploded all over my pale gray marble bathroom floors. At 9 months pregnant the idea of getting a mop out was insanity to me- so I whipped out this little vac and, voila!- clean sparkly bathroom floors yet again.
If you're into more intense suction that's perfect for grimy carpeted stairs and stickier spills, this Samsung Bagless vac is still small enough to fit into the corner of your closet, but strong enough to make a really big impact. It's around $400, but if you're prone to big spills and wouldn't classify yourself as "neat and tidy," it's a worthwhile investment. This one will be good for all your carpeted areas, as well.