It is a girl's God-given right to be filled in a world full of gayness and glitter.  And, as science has proved oh-so-many-times, all things gay are already filled with glitter (sometimes an extravagant magenta glitter, but often a sensible silver). We talked to some of our best friends and fellow editors about why every girl needs a gay. Also, if you have negative things to say about homosexuality, glitter, or mermaids, now would be a good time to click away and read some other site.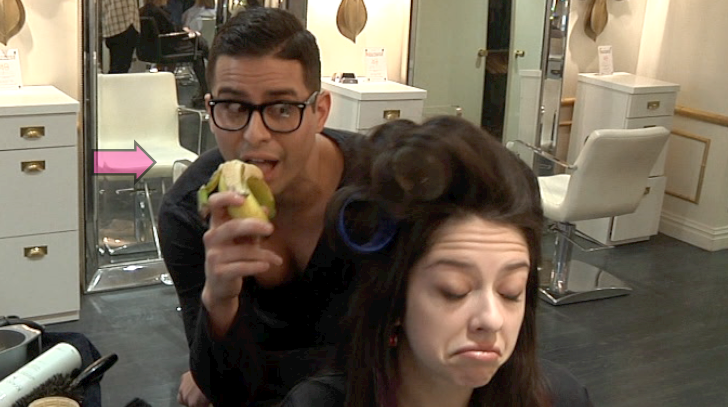 "My first 'homosexual experience' happened in college, when my best guy friend, who I had been hard core crushing on, came out to me. I was the first and only person he'd ever told this to in his entire life. How I did not see/notice/realize this to be true before he told me, still perplexes me to this day, because once he did…BAM! It all made sense…of course he was gay! From there, our friendship grew and I knew that what I'd been missing in my life all this time – a gay! I felt absolutely no insecurities with him as I would with other men. What's more, is that when he would point out my flaws ('Girl, you need to get your eyebrows done, like, yesterday!') I wouldn't be embarrassed. I would actually ask for more critiques! How sick is that? My gay bestie and I have a bond that is unbreakable, no matter how far away we are – we will always be those two crazy people from college who danced like no one was watching….like we were putting on a show for everyone." Zlata, of IhaveZlataThoughts.com
"Honestly, every gal needs a relationship with a man that fulfills all the extra needs that don't require a condom or self-help books later: shopping, fancy dinners, reality tv discussions, gossip, fashion and beauty advice, and that all-important emotional support. Your gay BF will let you cry without freaking out, but then they make you get your shit together. I can't live without mine. They're my emotional and fashion life support system." Kristin Booker, freelance writer and blogger, Fashion.Style.Beauty
On lessons from her best gay, "What I learned was this: No matter what size you are, you're a fabulous gift to mankind." PJ Gach, Editrix, Queen of Style
"I remind you that you need a bikini wax, and to not forget your upper lip. Someone has to say it." Gary, Queen of the Queens at TheLuxurySpot.com
"I need a homo in my life to give me guy advice, and to remind me to be confident and strong… they exude confidence, and that's just so important for women." Casey, the intern.
"They're less emotional than a girlfriend, but just emotional enough to get the job done." Emily, resident of the gayest neighborhood in NYC.
"I need to know the important facts of life like which body parts to bleach and Grindr." Sarah Moga, TV producer and publicist
"They're fabulous for making out with or taking naughty photos with when you want to make boys jealous." Aly Walansky, Editor of a ton of websites
"I need my BGF, (best gay friend) Kenneth King, in my life because not only is he a dream as arm candy at black tie affairs, but since he's an haute couture designer, he also makes the outfits I'm wearing!" Candice Sabatini, Editor in Chief,  BeautyNewsNYC.com
My personal fave reason is that they never get you pregnant, and that's a big plus. If you need a few more reasons to get yourself a best gay, check this out: