Summer makeup = disposable makeup in my mind. Whether I'm reapplying like 50 million times because it's dripping off my face with sweat (sorry for the visual), getting lost at the beach or in a gym bag, or being left in a hotel, there's just no reason to drop a ton on Summer makeup unless you have a serious skin issue. So, here are a few of my fave cheap tricks:
1. Summer Brows. E.L.F. is known for their insanely affordable line of cosmetics, and this brow taming wand is no exception. For a nearly-heart-arresting $3 you get a brown brow corrector (comes in other shades, too), and a clear taming gel. VOILA. It's easy to use, and perfect to use both sides for nighttime. Go with plain clear for daytime. Available here.
2. A good eye crayon is everything, you know. You could drop a ton more on eye crayons, but why? These are cheap, chic, and in perfect Summer colors. I'm loving blues and aquas to highlight brown and hazel eyes lately, and you can try smudging these into your crease for added definition. $12 at MeetMark.com.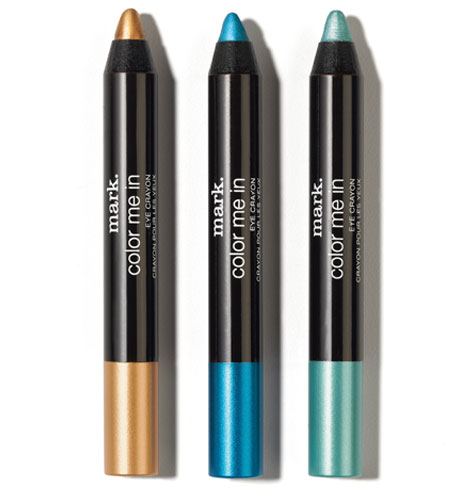 3. Effortless nail art. Nail art is still going strong, but honestly, if you're running around all day or even just being lazy by the beach… who has the time and energy? Not me, usually. I'm beyond in love with ESSIE's line of nail stickers– at around $10 each, they're more cost-effective than a proper manicure, way more gorgeous than plain nail polish, and all that's required is clean nails and about 4 minutes of effort. Oh, and you can't beat the complete lack of drying time.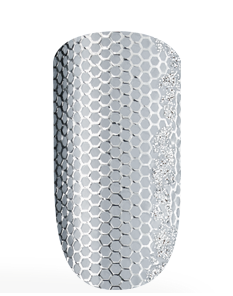 4. Moisturize, moisturize, moisturize! Famous last words, right? I'm STILL loving Aveeno's BB cream. It covers mild skin imperfections and discolorations while protecting with a broad spectrum SPF 30- and skin drinks in a ton of healthy moisture that is desperately needed on sunny, dry days. Found at basically every drugstore, ever, so you know it's affordable.