It's day two of New York Fashion Week and I'm sitting in the office, refusing to head up to Lincoln Center. This season….I've given up. I just don't feel the need to be there and it's not a snooty thing, I swear! I just can't muster the ability to put together a cute outfit and head out. I'd rather sit in the office with my bagel. Just because I cancelled fashion week for myself, doesn't mean it's over. Here's some of the best coats for the Fall 2014 season and it's only the second day. It's all about the outerwear this season!
READ MORE: THE NEW YORK FASHION WEEK DRINKING GAME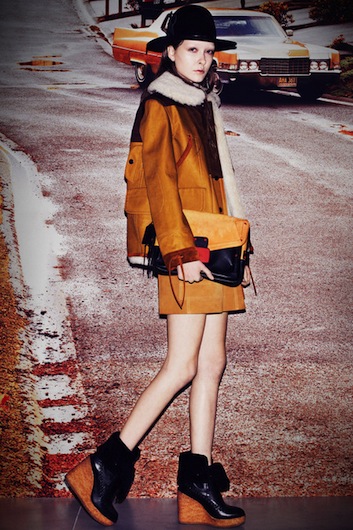 This is how Coach got its groove back.