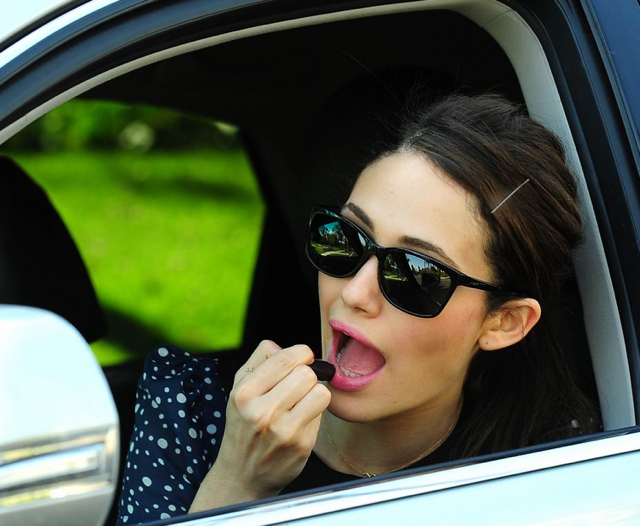 I have always been a firm believer that when it comes to jewelry less is more. Not that I don't wear tons of little bracelets on my arm that make up my daily arm party, but they aren't tacky large pieces that take away from who I am. When it comes to jewelry, some of our favorite celebrities agree that less is more.
Adina Design, Inc. is a jewelry design and manufacturing company based in Los Angeles, CA. Founded in 2001 by Adina Reyter, the company has become a leader in creating versatile, everyday jewelry. As chief designer, Adina Reyter strives to create those forever pieces that blend contemporary and classic design. Jewelry that pushes the boundaries yet remains wearable, beautiful, and timeless. Adina's iconic designs instantly attracted wide celebrity and media attention, and the company has grown to be available in department stores and upscale boutiques across the United States as well as internationally.
Each Adina Reyter piece is designed with longevity, wearability and beauty in mind. Jewelry should feel good, it should be easy to wear and it should be enjoyed and worn everyday. Whatever the occasion, from day to night, Adina's pieces are the perfect accessory. Truly, the jewelry that you never take off.
Featured below Emmy Rossum is wearing Adina Reyter's Tiny Bow Necklace in 14k gold plate while out and about in Coldwater Canyon Park on Wednesday, August 15th in Beverly Hills, CA. This neklace retails for $68.
To purchase your own Adina Reyter Jewelry visit their website here.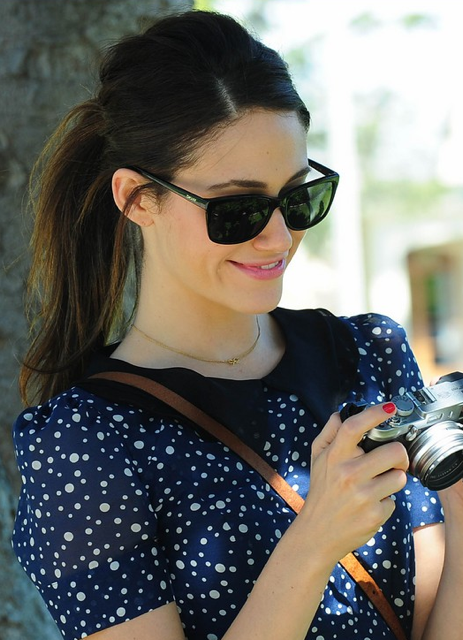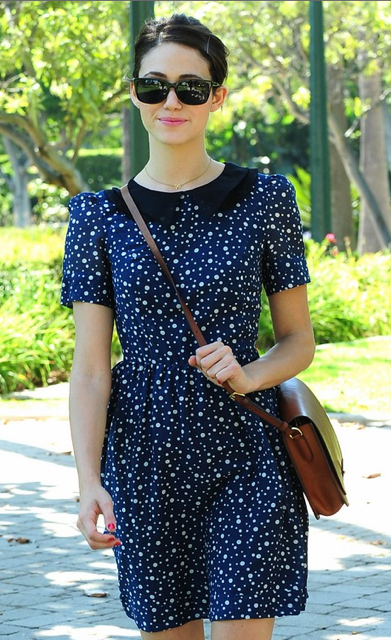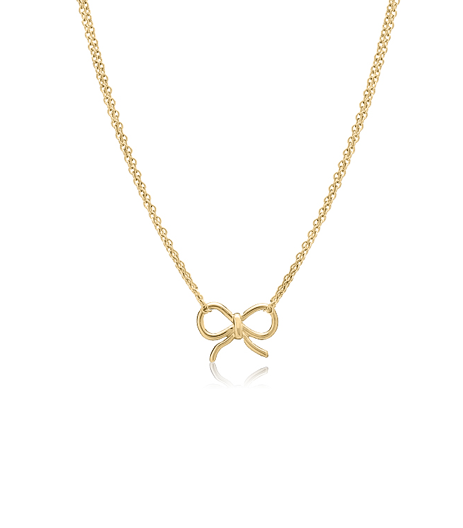 Zoe Saldana looking stunning in the Medium Hexagon Hoops($78).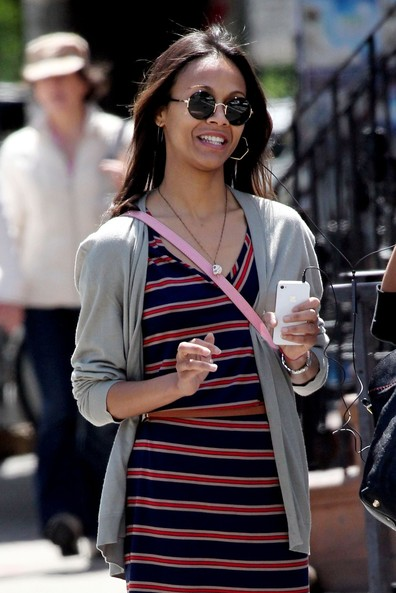 Olivia Wilde on the Red Carpet rocking Large Triangle Earrings, ($80) and the gold Large Cuff, ($220).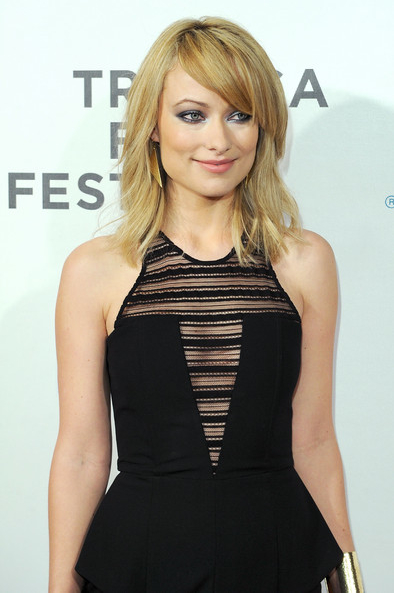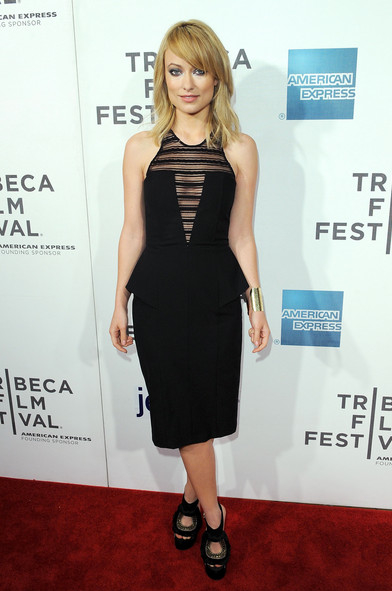 Krysten Ritter modeling the lovely Tiny Rectangle Chain Earrings, ($65).