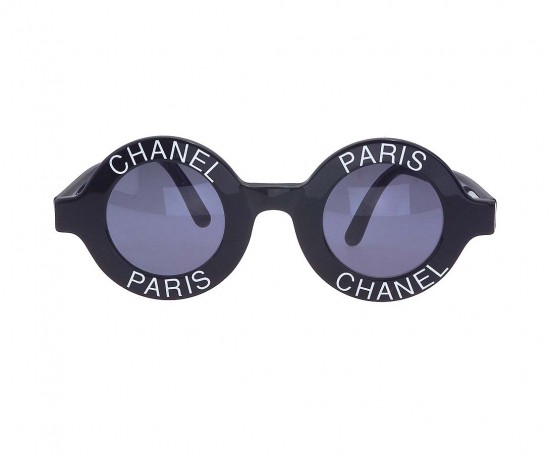 Do you like these? I like them. Maybe because (I can't believe I'm admitting this) but I really dig Mary Kate-Olsen's style. And in this particular shot of her casually running down the cobbled streets of Soho, she looks amazing. If it works for her it can work for me right?
Well, maybe not, but that won't stop me from obsessing over these fabulous Chanel sunglasses. These very rare vintage CHANEL Paris logo framed sunglasses are from Italy circa 1924. They retail for $2300.
If you want to purchase these amazing shades you can do so, online here.