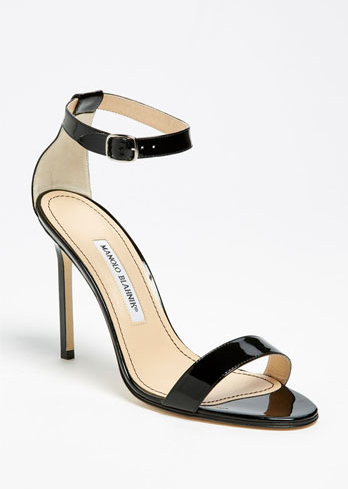 A perfect underrated patent leather, open toe sandal with closed back and posted adjustable ankle strap is a great investment for Spring/Summer 2013.
My friend Michele, just looked over at my computer and said "slim and sexy." I guess that is a pretty accurate way of describing these shoes.
In the summer, in general I detest anything that looks too heavy, therefore I love the simplicity of the classic heels, with a sexy ankle strap, perfect for any outfit this summer.
The Manolo Blahnik Chaos Cuff Sandal is $695 and available here.