Now you can have your brands and eat them, too. You like to live a luxurious lifestyle, and your candy choices should reflect that as much as your home, clothing, and car. Maybe Tootsie Pop is the Juicy Couture of lollipops to you – totally overdone, totally banal, and totally 2003. These lollipops are sure to meet your high standards. Are they real? I don't know. The candies below are excerpts from photographer Massimo Gammcurta's portfolio, and are a feast for the eyes.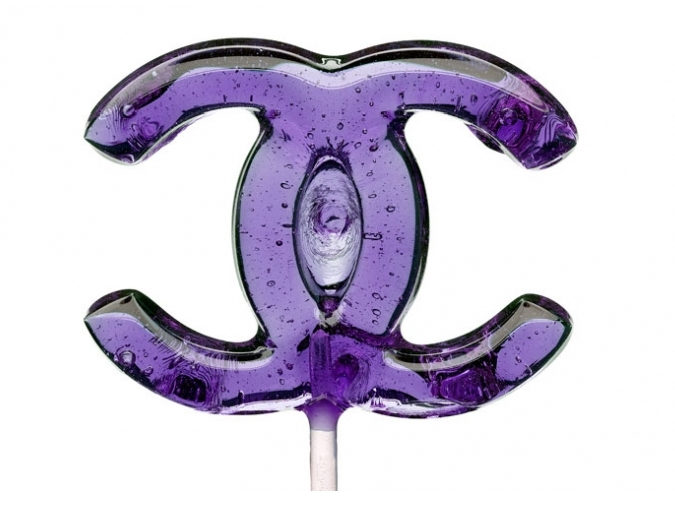 Still not chic enough to get Karl Lagerfeld to eat sugar. Or eat.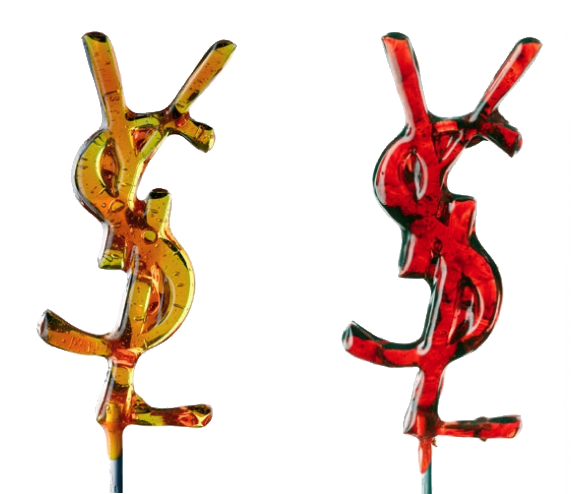 Um, it's just "Saint Laurent" now. Get with it, lollipops.
Finally, a lollipop to match your garish belt buckle.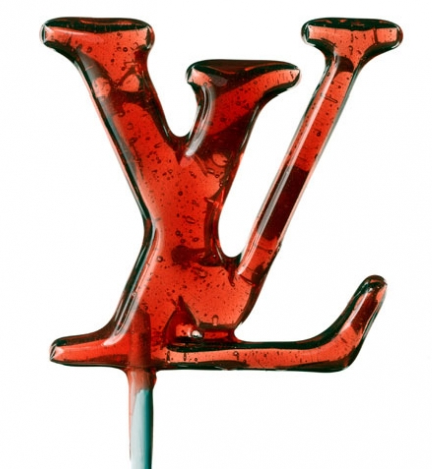 The LVs look best in candy form.
Images [via]