I had a dog once, and she was a total bad-ass. This leads me to believe that if I ever have a baby, he or she will be pretty awesome too. I want to be one of those cool moms, like the one from Mean Girls who wear bitchin velour jump-suits and let their kids drink in the house.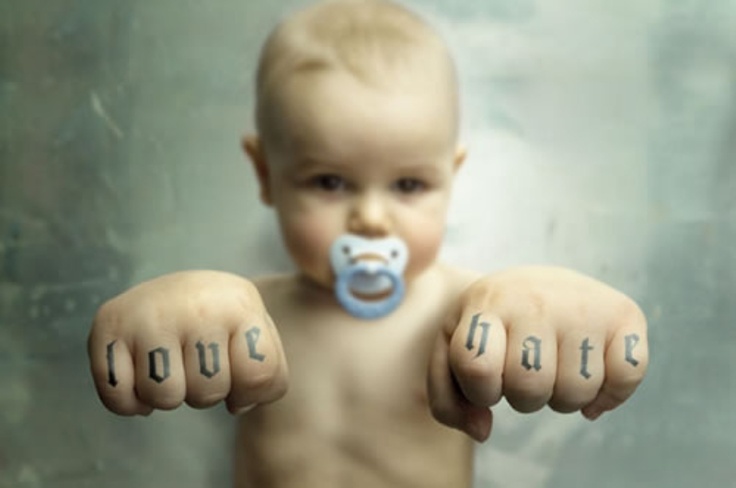 You have given your kid prison tattoos
Anyone who has ever been around a kid knows that they can be an endless form of entertainment, especially if you aren't afraid of a little mess. Who here can say they have never given their baby a full face of makeup? Who can say their baby has never worn a wig? Bryce Gruber, I am talking to you. In honor of finding inappropriate ways to entertain yourself, here are five things you shouldn't admit you have done with your baby.