Picture this: you're in yoga class. Everyone has their tight yoga pants on and as we go from downward dog back up, we enter into Camel Toe. You know what I'm talking about. It's embarrassing. You try to shimmy, but its there. Well thanks to Camelflage, kick that disgusting camel toe two humps to the wind!
Check out these before and after photos!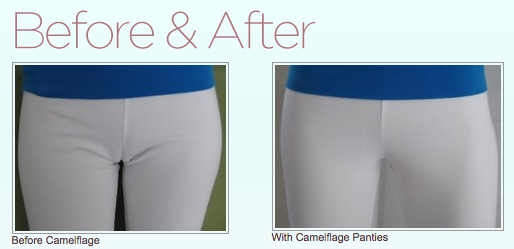 Gross! It's a big enough issue, and Lord knows there are A LOT of ladies that need it (you are really gross) so here it is. They come in thong and brief form for your comfort. Fix yourself girl, you got a camel toe!