Have you ever smelled your cats butt and thought: "Damn, I would really like to smell like this pussy"? Of course you have.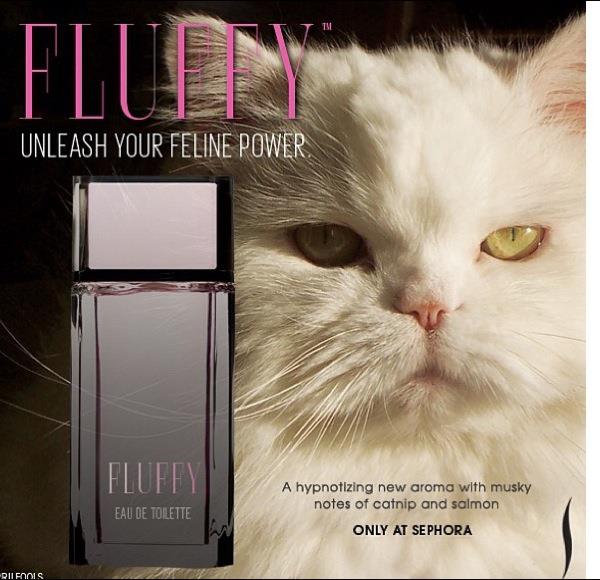 Fluffy, is the brand-new totally made up cat-inspired perfume by Sephora. No longer do you have to walk around wearing bootleg designer imposter fragrances like Chanel and JWOWW body splash (Yes, its a real thing and yes, it smells like bananas foster and nicotine). Fluffy is the perfume for the girl on the go who is covered in so much cat hair anyway, that she figures she might as well smell like it.
Just don't be alarmed if you find a gang of chihuahuas chasing you down Rodeo drive. Attracting canines is part of the allure.
[
via
]