Still need a gift for Dad? (FYI: Father's Day is next Sunday) Well, if you're Dad likes lux items, travels much, or (like my darling Dad) doesn't want anything you give him anyway (so you may as well get him something you wouldn't mind taking home), here are a few super easy, pre-assembled, and easy to transport (incase you're traveling to see your Dad this year) gifts that may just make this the year you really do become the favorite child… (Well, maybe not the favorite, I mean a Lamborghini isn't on the list… but close anyway)
1. Kiehl's Energizing Starter Kit, $28.50, Kiehls.com
Packed in a small EVA travel bag (perfect for Dads either constantly on-the-go or just the ones who like the keep their cleansing rituals minimal), this kit from Kiehl's will not only help Dad wash up (and what man doesn't need a bit of help in that department), but also provide him all the tools necessary to start the day freshly energized. Packed with a 2.5 oz.Facial Fuel, a 2.5 oz Facial Fuel Energizing Face Wash, and a deluxe sample of both Ultimate Man Body Scrub Soap and Ultimate Brushless Shave Cream-White Eagle. With this gift, Dad will be sure to think of you daily – or however often he washes his face anyway…
2. Molton Brown Exfoliating Oatmeal & Milk Cleansebar Set, $22, MoltonBrown.com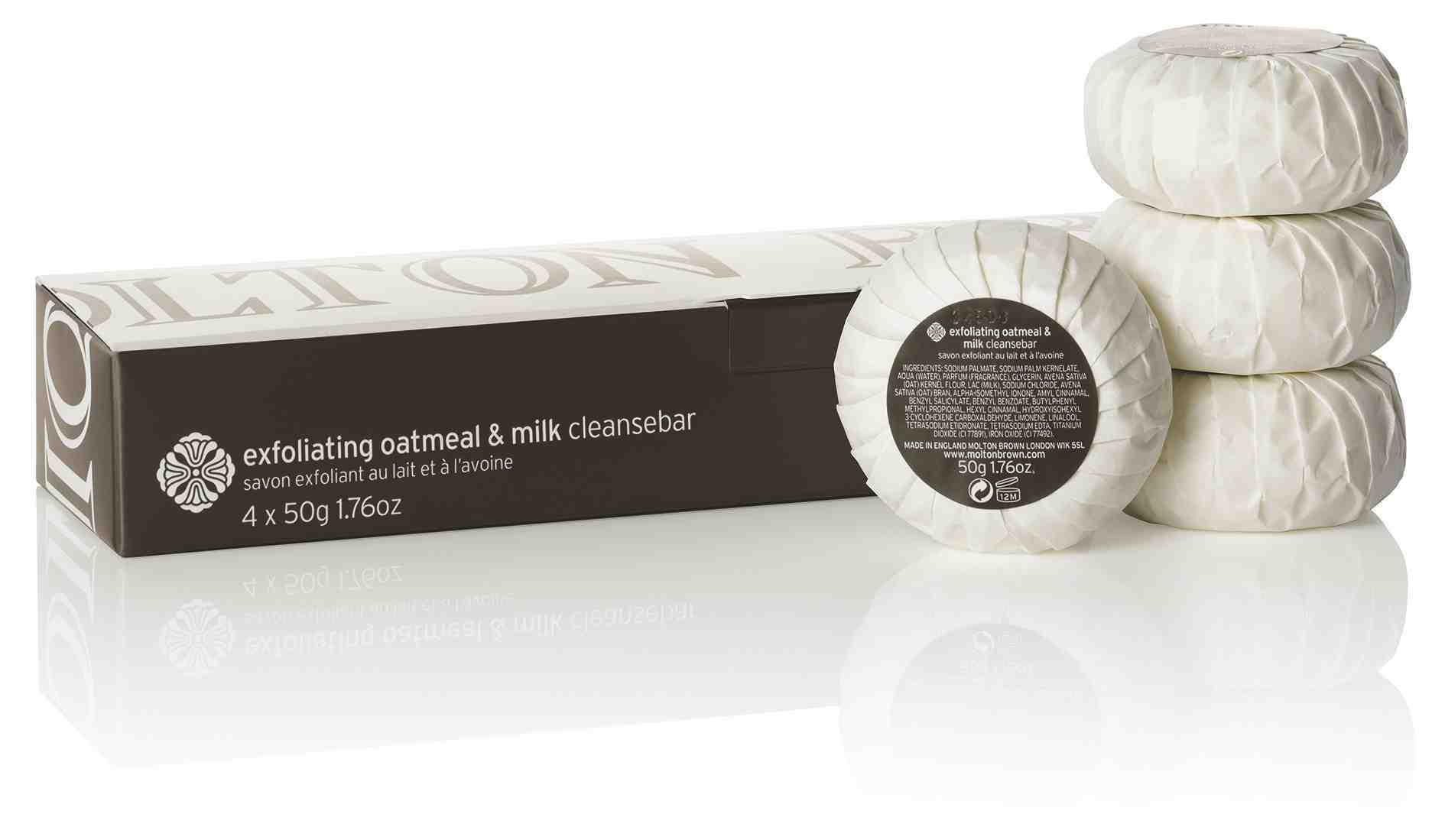 From their much-loved hotel collection, this boxed soap collection contains four, individually wrapped soaps, ideal for the men in your life who could use a bit of help in the showering department. (No, rinsing off does not count as showering – soap is mandatory). Formulated with a blend of oatmeal and milk, this soap develops into a creamy lather that helps soften and balance the skin while it cleans. (I'd put this in the "gift I wouldn't mind taking home for myself" category.)
3. Space NK Man Deluxe Wash Bag, $115.00, SpaceNK.com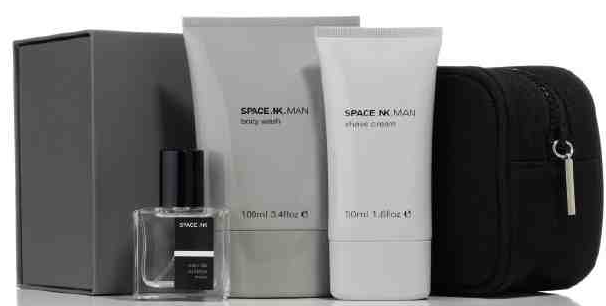 Perfect for the well-traveled, this covetable wash bag from Space N.K. is centered on the brand's modern, rich, and woody oriental fragrance, which has a heart of cedarwood, patchouli, fir balsam, and musk, as well as notes of bergamot, lavender, cinnamon, nutmeg and clove. Containing a 50ml Space NK Man Eau de Toilette, a 100ml Shave Cream, a 150ml Body Wash, and a 200g bar of Soap, the set is sure to calm and sooth even the most travel-worn men. Plus, the kit has plenty of room for your leading man's other must-have items making it the perfect (manly) toiletry kit.
None of these quite right? Check out Kiehls.com, MoltonBrown.com, or SpaceNK.com for lots of other great gifts.
Disclosure: All products were provided for review. No monetary compensation was received for this review. All opinions belong to the author.