Forbidden mountain: Mount Athos is a mountain in Greece where women aren't allowed.
Before I begin, I feel it necessary to make the obligatory joke about how this mountain would probably be my paradise. There, I said it, I'm gay, and I like guys.
Formerly known as Autonomous Monastic Start of the Holy Mountain, Mount Athos in Greece is home to 20 Eastern Orthodox monasteries, and 2,000 monks from all around the continent such as Greece, Bulgaria, Serbia, and Russia. The monks on Mount Athos lead a secluded life of prayer and mutual masturbation (I am assuming), so obviously there are no women allowed.
Although it is technically part of the European Union, the Holy Mountain is mostly self-governed, so they have lots of strange traditions such as beginning their day at sunset, and banning all females for the past 1,000 years. They don't even allow female animals like cows, dogs, and goats.
READ MORE: Iranian Glitter Mosque or Religious Disco?
According to the monks, the absence of women makes their chose lives easier, and that women would take them away from the path of spiritual enlightenment.
In fact, the only female presence allowed on the Mountain is the likeness of the Virgin Mary, which I am assuming is basically like porn to them.
Even though I find this ban on women completely ridiculous, it has given me a really great idea to buy a mountain and sell exclusively to gay men. I would never ban women entirely (after all, we still need wingmen, trophy girlfriends, and fag hags), but only people with penises (including ftm transgender people) would be allowed to purchase.
After all, if a tradition has stood for centuries, then it must be valid, right?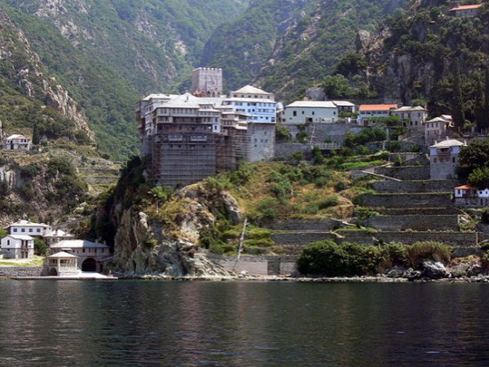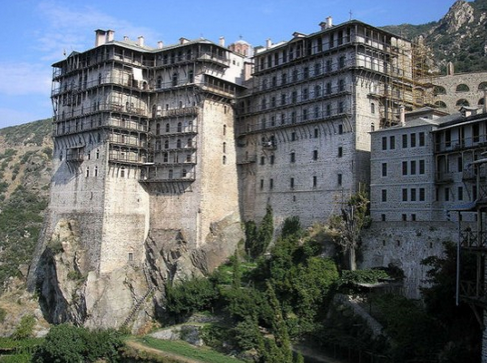 [
via
]