Fragrance-free sunscreen could be your solution.
If you find yourself breaking out in rashes and skin irritations all summer long, your sunscreen may be to blame. Switching to a fragrance-free sunscreen could be your solution according to a top New York dermatologist, and it makes enough sense to us — who wants to protect themselves from sun damage if they're going to end up with itchy rashes?
"From a medical standpoint, if you're someone with sensitive skin and you're prone to rashes or skin issues from those skin sensitivities, fragrances are not your friend, because they trigger sensitivities," explains Shereene Idriss, a dermatologist at New York's popular Union Square Laser Dermatology practice. "Fragrances are known to cause itchy rashes in people with sensitive skin, and fragrance in sunscreen is no exception."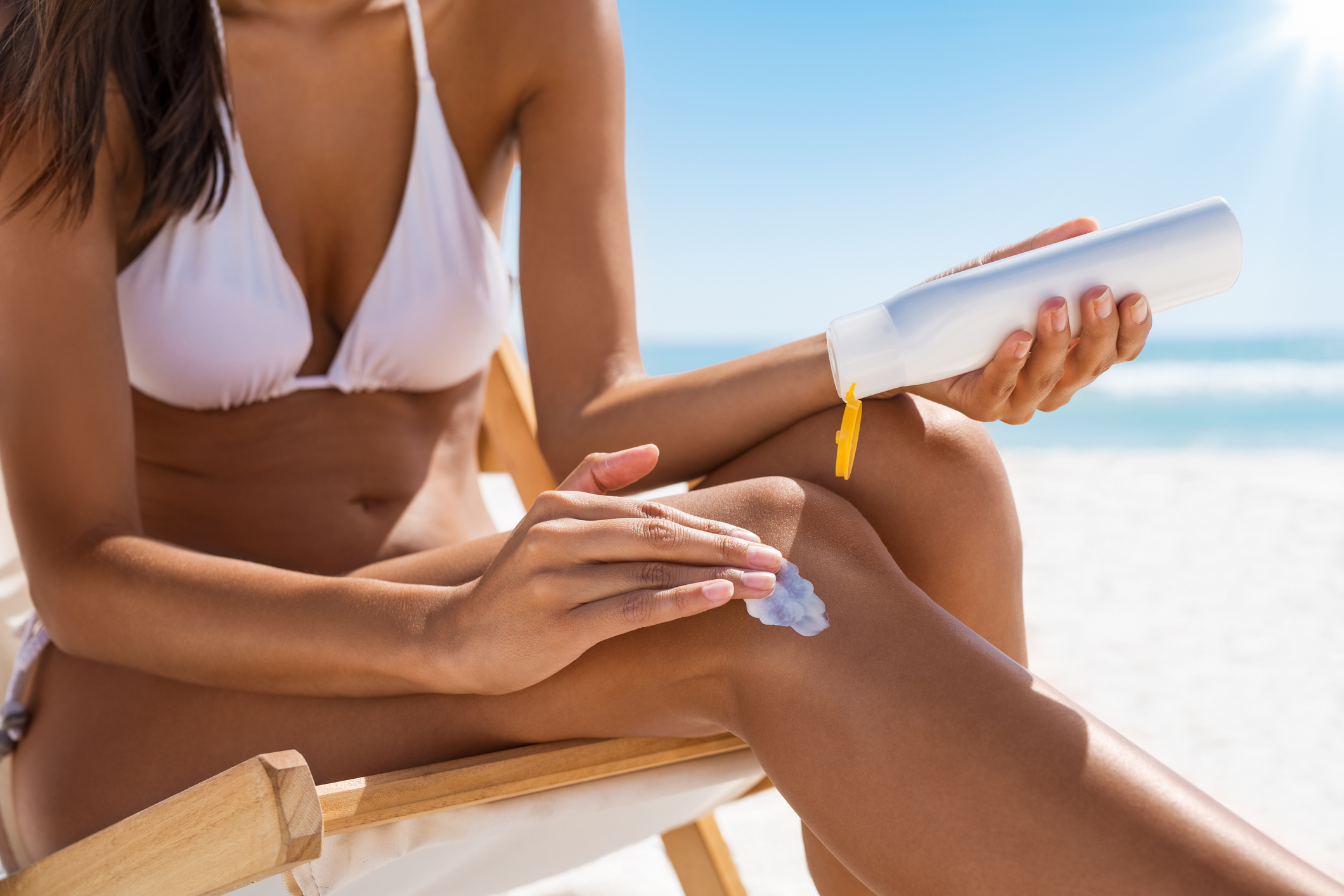 Wondering if your sunscreen is fragrance-free or loaded with irritants? It may come down to who manufactured it, and where. And yes, you still need to wear sunscreen, even if you have sensitive skin. The last thing you'd want is to leave yourself at increased risk of skin cancer, skin damage, and the need for risky skin-lighteners like hydroquinone.
"It's a cultural thing," says Idriss. "Americans do not like fragrances in their products, whereas Europeans love fragrances in their products, and you're more likely to find added fragrance in European products. I would try to minimize added fragrances though, and if possible, use a fragrance-free sunscreen."
So which fragrance-free sunscreen is best?
"I personally am more of a purist," she says.  "If you're going to find a sunscreen, keep it simple and use something with more of a physical blocker like titanium or zinc, and then keep it simple by supplementing with a perfume you already know and trust if you have one. "
One to try: Blue Lagoon Iceland Hydrating Cream Broad Spectrum SPF 30
It's a moisture-rich cream formula that's paraben-free, color-free, dermatologically-tested, and yes, obviously it's a fragrance-free sunscreen.
Love this article? For more beauty, style, travel, and trending topics check out The Luxury Spot on Facebook. Like us and we'll love you back!