Even if you're not local to the Golden State, there are plenty of California trends you can adopt. That includes everything from food and fashion to home decor and hairstyles. The latter brings up an interesting discussion because "California-inspired hair" tends to remain faithful to bikini-clad blonde looks. If you're a brunette or thinking you'd like to make the switch, you need to get on the California brunette bandwagon. Here's everything you need to know about the West Coast-inspired hair trend.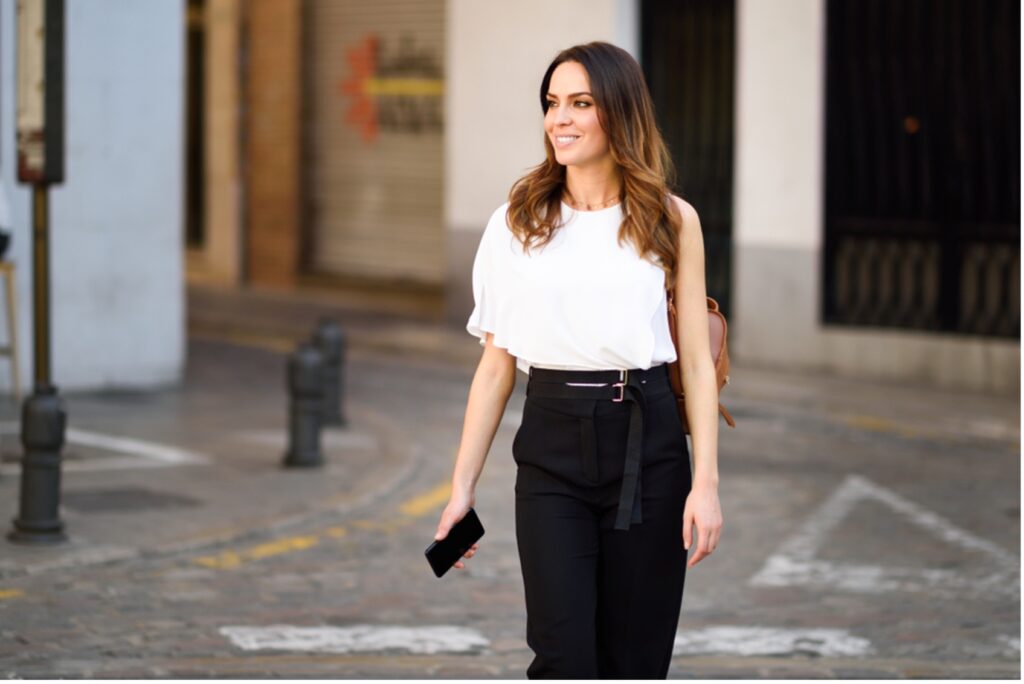 What is California Brunette Hair?
For what seems like a very long time, blonde hair has dominated the hair color trend circuit. With enviable, luminous shades and styles popping up left and right, it's not so hard to believe. Blonde hair rocks, and for those who love the light and bright side of the spectrum, there's no better option. Recently, however, honey blondes and nectar-inspired highlights gave way to a few notable brunette trends, including the expensive brunette hair trend and the more recent California brunette look. The California brunette trend resembles medium to dark brown hair with sun-kissed beachy highlights that look like they just emerged from a summer in Malibu.
California brunette hair involves a few different elements. It's created using different shades of professional hair color as well as other professional color products like salon developer, toner and more. Depending on the initial hair shade, the hair is either left as a base shade or lightened or darkened to the desired brunette shade. Many who have tried the California brunette hair trend choose to keep the brunette base shade in the medium range without going too light or ashy. The ideal base shade for this look, whether it's natural or not, is any medium to dark brunette shade with a bit of warmth to it. These shades not only work well as part of the trend, but they leave room for the look to be more unique from person to person!
In addition to a great base shade, the California brunette look also involves a few strategically placed highlights. It's nothing too extensive or widespread, which is what makes this look appear so luxurious and healthy. Essentially, the highlight shade should be placed around the face in a natural way. The highlights should melt into the sides of the hair and appear natural, as though the sun itself had lightened them.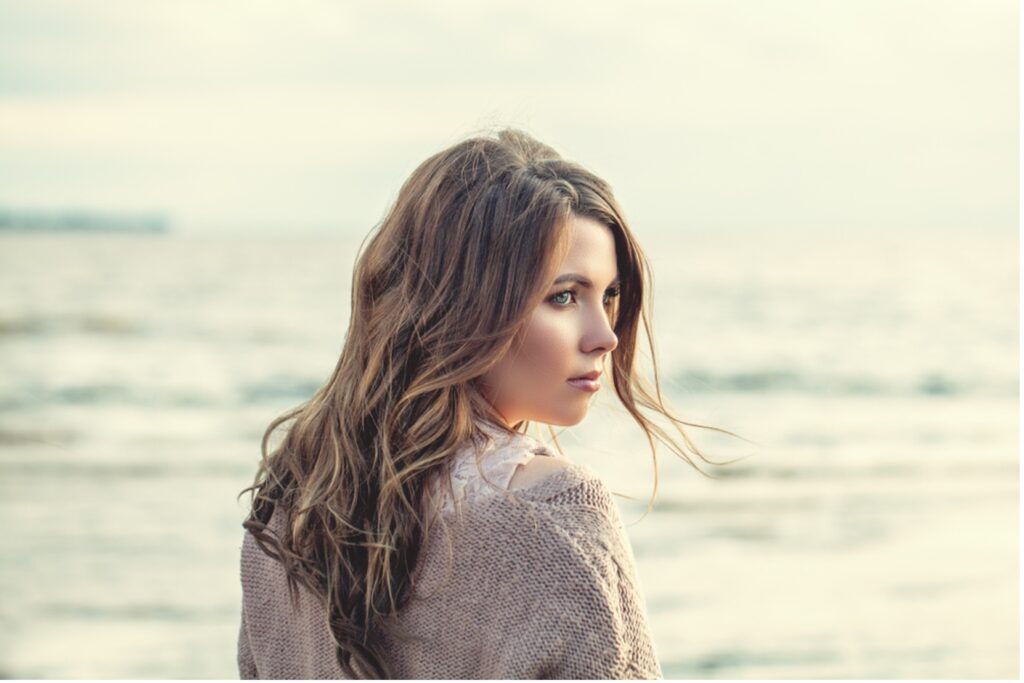 In addition to highlights that frame the face, the look should include an even sprinkle of that same highlight shade subtly throughout the hair. When choosing a highlight shade, it's important to focus on slightly warm tones like golden caramel and the like. The intention is to soften the brunette base shade, warm up the complexion and create an effortlessly luminous brunette look. What's more California than that?
How to Get California Brunette Hair
Executing this look may involve a multi-step color process if the hair needs to be darkened overall, but many will find that it's only the highlights that are needed. In this case, the first step is to lighten the sections of hair that will eventually be highlighted. It's important to use a salon quality lightener to lift hair to the desired base shade. This way, the highlight color will be entirely visible and true to the sample shade. After lightening the desired sections, it's time to deposit the highlight color.
Keep in mind these highlights are not meant to look stringy or resemble bold stripes, but rather meant to create a look that incorporates the highlight color harmoniously. Think about melting the color into the rest of the hair the way the light does when it reflects on a particular section of hair. It's best to use a hand painting technique here to achieve that laid-back California look.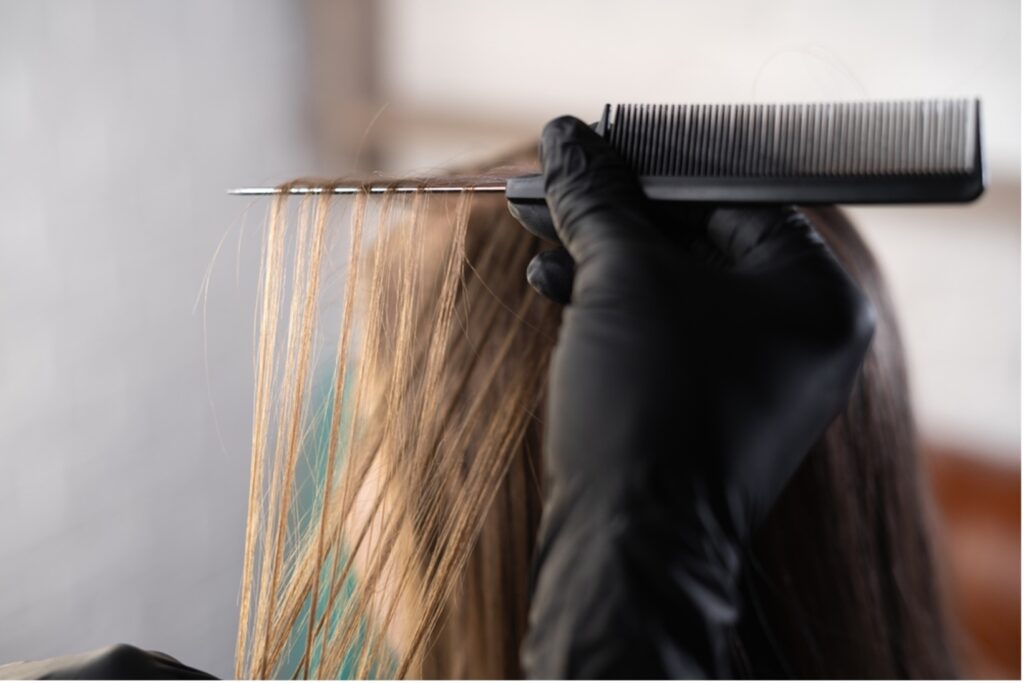 How to Style and Maintain the California Brunette Look
Any hair color application, no matter how big or small, deserves a great maintenance routine. After all, everyone wants to keep their hair looking as good as it did leaving the salon, right? Be sure to keep those California brunette locks looking fabulous with a professional shampoo and conditioner as well as other professional hair care products that are safe to use on color-treated hair. A regular routine involving these products will keep the hair looking shiny and healthy!
When it comes to styling, California brunette hair is super versatile. Depending on hair length, you might consider blow drying the hair in sections first to give it some volume on top. From there, define curls or waves with a curler or straighten the ends however you like!
This post was sponsored, but falls in line with our editorial goals and values.