Let's face it… hand creams can be difficult to navigate.  You can walk into any drugstore, Sephora, department store, or even dermatologist's office and find several choices.  But which are the best?  What's worth spending extra money on?
Well, the truth of the matter is that there are a few variables:
the level of dryness you wish to alleviate
your skin's sensativity
scent
budget
So I've put together a list of 3 of my favorite hand-healers that fit every budget.
The first option is Nivea's Smooth Indulgence Hand Cream… and we found a free sample.  The cream goes on smoothly, won't leave you sticky, and is light enough for a few applications per day.  At about $6, this macadamia nut oil-infused hand cream is perfect to leave in your desk drawer at work or in your gym locker.  Available at drugstores everywhere.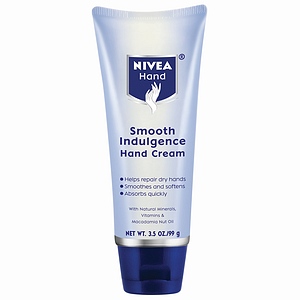 Elizabeth Grant's 24 Hour Handcream is a knockout if you don't have time to re-apply several times per day.At $25, this tube is a little pricier, but it'll last you a long time since you're applying it much less.  It was designed with the concept of maintaining skin elasticity, which means younger looking hands for longer.  We're all about that, and heck, this pretty gold tube looks great on the counter of ANY guest bathroom.  Available at ElizabethGrant.com and ShopNBC.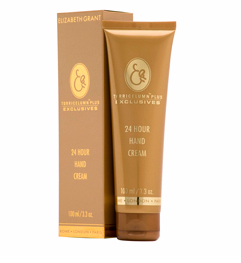 So you want something a little more indulgent? Well, option C is exactly that.  Ellen Sirot's Hand Perfection Complete Day Cream comes in a nifty little purse size that won't weigh you down, but you'll definitely feel like you're living the good life when you use it.  All you need is a pearl sized drop: it's filled with healthy omega-3 fatty acids from evening primrose and linseed oils, hyaluronic acid to smooth and plump skin, vitamins A & E, and all sorts of other antioxidants.  This is the cream for the hand junkie on your gift list, the older woman in your office, or a great way to say "Mom, thanks for cleaning up after me all those years."  $30 at HandPerfection.com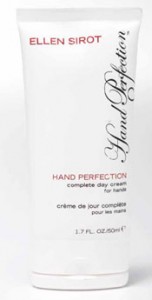 Disclosure: All products were provided for review. No monetary compensation was received for this review. All opinions belong to the author.