So, once this wine rack came across my radar — I've been on the search for other killer gifts for the many, many wine loving citizens in my circle of life. It's all in the company you keep, they say.
These, I feel, could be THE perfect accompaniment: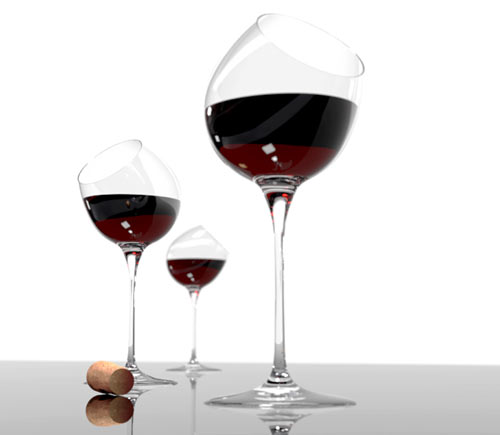 A set of wine glasses for a wine-tasting fool that will not only make the wine to mouth journey a little easier on the neck tilt, but the color of the wine will be much less distorted by the glass. You won't be tempted to pour too much (I see that as a downside, but lets move on), and the aroma will be released in unison with a subtle swish of the glass. In a recreational sense?  After a glass or 6,  these could be a red wine spill on the new white carpet waiting to happen.
Find them here