I love using my lips. Kissing, licking, tasting, pouting. They're not big plumpers, a la Angelina Jolie, so I'm forced to make use with what I've been given. It's because of this extra effort that I am constantly on the lookout for any products that will make my petite pout as perfect as possible. (Wow that sounded idiotic). But I have found a line of products that lets my lips remain chapped-free, even thoughout this horrible, neverending, I'd-rather-watch-another-episode-of-"Rock of Love Bus"-than-endure-another-frigid-day, winter.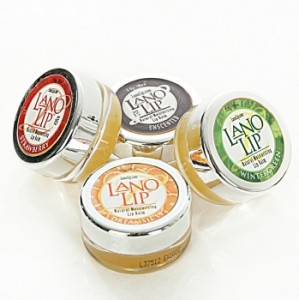 The Lano Company has come out with a line of lip treatments: LanoLip. Its founder, Miranda Coggins, had been suffering from chronic chapped lips her whole life and was, quite frankly, fed up. Fed up I tell you! After some research, she discovered that lanolin had many benefits for treating chapped lips but she couldn't find many products on the market that boasted it as a primary ingredient. Frustrated, she took the balls-to-the-wall approach and started her own company.
The cute little tubs of balm come in three scents, in addition to an unscented balm: Wintergreen, Dreamsicle, and Strawberry. All I needed was a drop and the balm moisturized both my lips for a couple hours. It even held its own against my "walking crosstown against a blistering wind" test. Even the strangers I made out with along the way said my lips felt extra luscious. Props.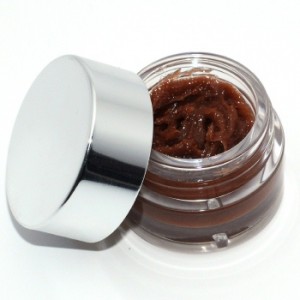 In addition, LanoLip also makes a lip exfoliating sugar scrub which, it turns out, can prevent your lips from producing those cute (read: horrifying) lip flakes. Made with medical-grade lanolin, jojoba oil, sweet almond oil and vitamin E, the scrub will make you want to kiss everyone you see (you slut).
For more informatio, please visit www.TheLanoCompany.com
Disclosure: All products were provided for review. No monetary compensation was received for this review. All opinions belong to the author.