To honor her deceased father, a New York girl took a cardboard cutout of him around the world.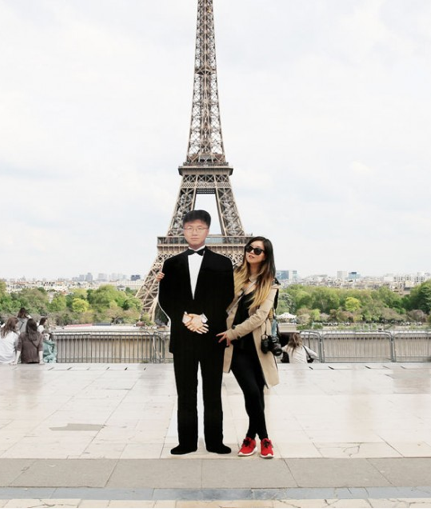 I am not someone who is touched easily (unless of course you count dark corners in night clubs), but this story appealed to me. Jinna Yang, a 25-year-old girl from New York lost her dad two years ago to stomach cancer. The devastation of that loss lead her to quit her corporate job and abandon her thankless life in the city so she could travel all over Europe with a life-size cardboard cut-out of her father.
The idea came to her because she regretting the sacrifices her father made for his family, working 12 hours a day, six days per week at a dry cleaning store in Virginia. He had always wanted to travel the world, but never got the chance. Yang took it upon herself to make his dream come true posthumously, and posted all the pics on her blog.
READ MORE: Top Five Places to Go Topless in New York City
Yang hopes the photos will inspire other people to travel, and to follow their dreams. At the very least, it provides the one and only reason it's okay to print out a life-size cardboard cut-out of a dead relative.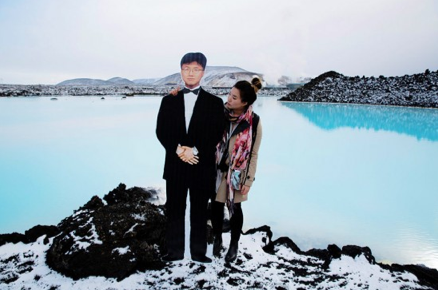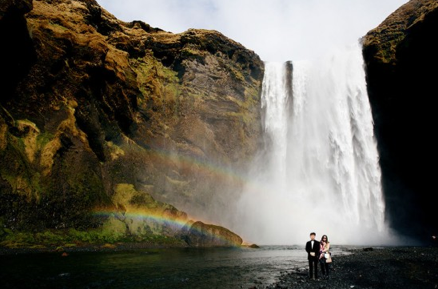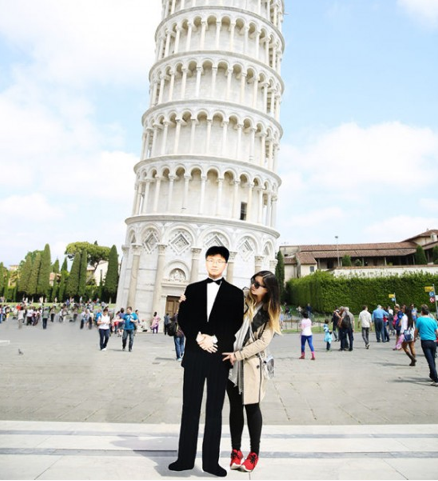 [
via
]