This gold eyeshadow look will be your new easy, peasy glam makeup.
Wedding season is upon us so grab your knee length floral dresses, and wrap that salad spinner. If your next three months of weekends looks like wedding after wedding, you'll need to streamline your makeup routine. We've been working on this gold eyeshadow look that is super flattering on everyone. It's really only five little steps and some finishing touches but the overall effect is very chic.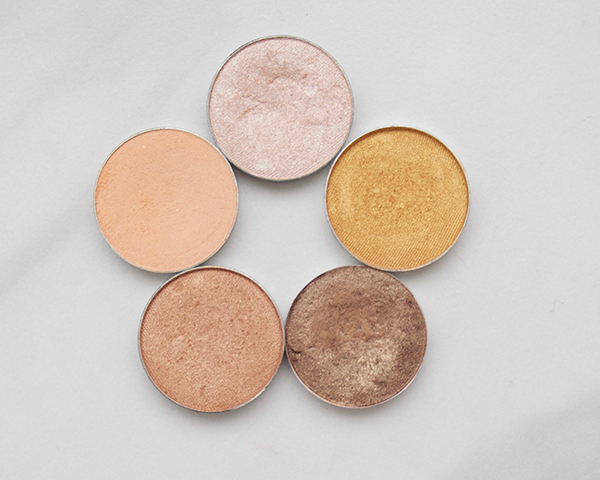 To achieve this gold eyeshadow look you'll need a variety of golden eyeshadows. We used five in total, a shimmering white, bright yellow gold, bronzy brown, sandy gold, and a matte peach shade. All these work together to create a subtle but fun look for wedding season.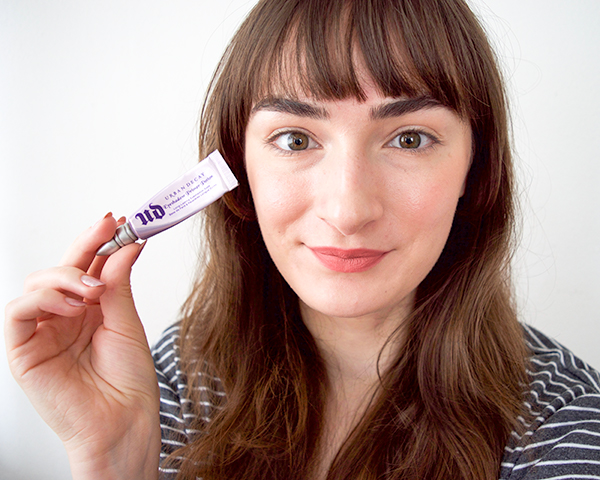 READ MORE: DIY Silver Eyeshadow
If you're wearing this look to an actual wedding, do yourself a favor and start off with an eyeshadow primer. We're big fans of the Urban Decay Original Primer Potion, but even concealer would do. This gives the eyeshadows something to hold onto because you probably want them to stick around from service to reception.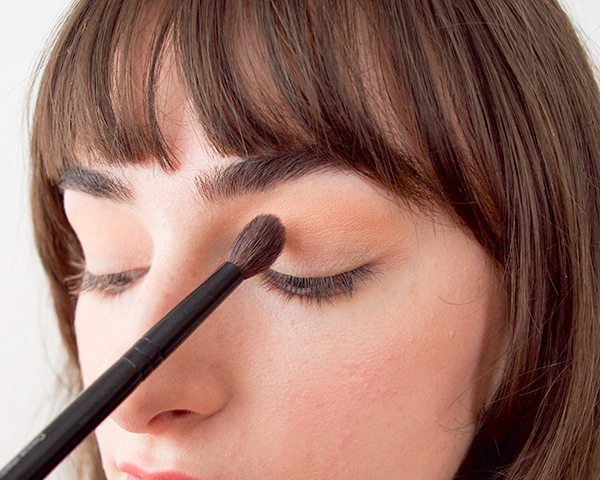 Always start off bold eyeshadow looks by applying a transition shade to the crease. This is the matte peach shade and it is crucial in helping to blend darker colors later on. It also instantly makes your makeup look much more professional. Just sweep the matte peach shade back and forth in the crease making sure to use a big fluffy brush because you need it to spread out.
Next we're going in with the bronze shade in the outer corner and under the lower lash line. This particular shade is MAC Woodwinked, which is a cool shadow because it blends from bronze out to a warm red. Apply it with a firm brush in a triangle shape in the outer corner of the eye and lightly through the crease. Once you've packed on the shadow, blend out the edges with the fluffy brush from before.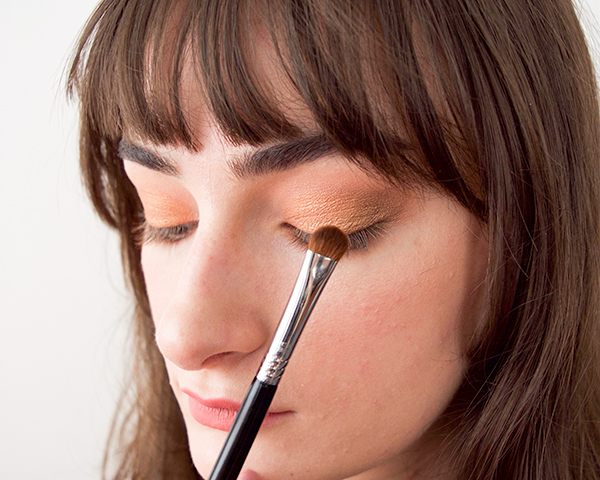 To complete the basic gold eyeshadow look, apply the sandy gold to the rest of your mobile lid. This will fill in the space under your crease and over to the bronze shade. To make sure this looks extra professional, take an extra minute to really blend where the sandy shade and the bronze shade meet.
The finishing touches for this look are pops of color. We always like to apply an inner corner highlight because it makes your eyes shine. Go in with that shimmering white shadow and apply to your tear duct area. You don't want this shade to be super bright and attention grabbing, it's more to round out the next step.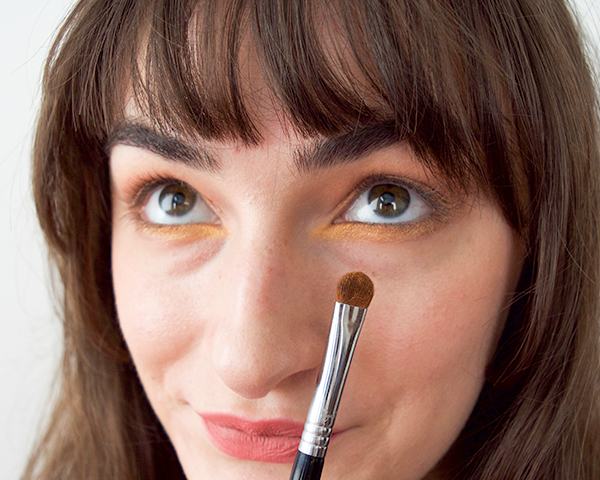 The bright yellow gold finally comes into play! Being very careful, use a small brush (or the tip of a larger brush) to apply the gold eyeshadow to the inner half of your lower lash line. This is the big pop of color for this look which takes it from an average bronzy gold look, to a gorgeous gold eyeshadow look. Pack the color as close to your lashes as possible, and blend it in with the bronze in the outer half of your lash line.
Finish off with a little bit of bronze cat eyeliner, and heaps of mascara because who doesn't want lots of lashes? We like to pair up a gold eyeshadow look like this with a very neutral foundation. Not a lot of blush, bronzer, or contour so the eyes really take the stage. Same goes for lips! A subtle my lips but better shade will always work. This lipstick is NARS Dolce Vita.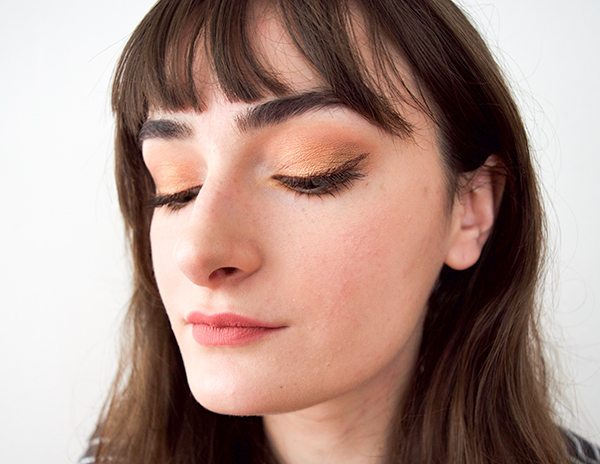 Love this article? For more beauty, style, travel, and trending topics check out The Luxury Spot on Facebook. Like us and we'll love you back!