IT'S FRIDAY aka unlimited cocktail day in my world and (maybe) yours! This yummy cocktail is perfect and (kind of) healthy. Enjoy! Image and recipe via Joy the Baker.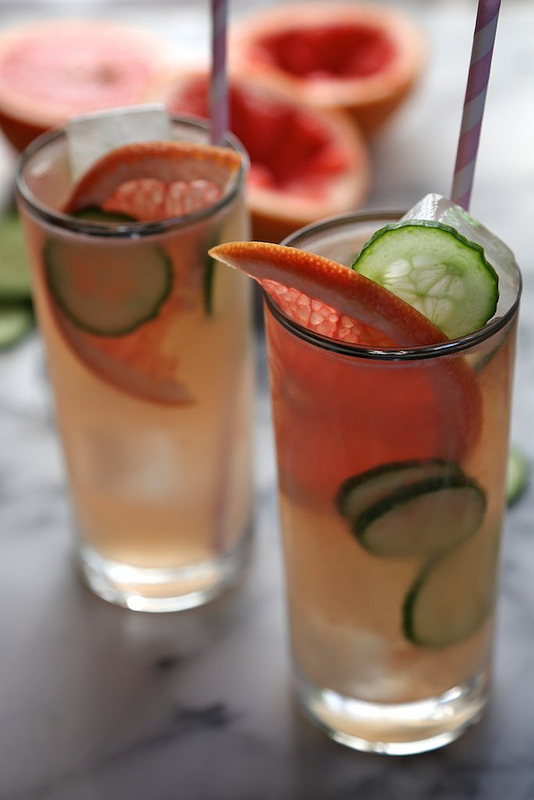 Ingredients: 
Lots of ice
2 to 4 ounces gin, depending on how strong you'd like your cocktail
1 cup fresh pink grapefruit juice
1 cup ginger ale soda
Fresh grapefruit wedges
Fresh cucumber slices
For instructions, click here.