Hawaiian-style everything, I say.
Maybe it's just me, but when I think of Hawaii and the time I've spent there, I focus mostly on the fresh scent of flowers wafting through the air, shark-infested waters, and generally bright accessories. Here's how to trudge through the last days of cold weather with a sprinkle of Hawaiian style added to your soul:
READ MORE: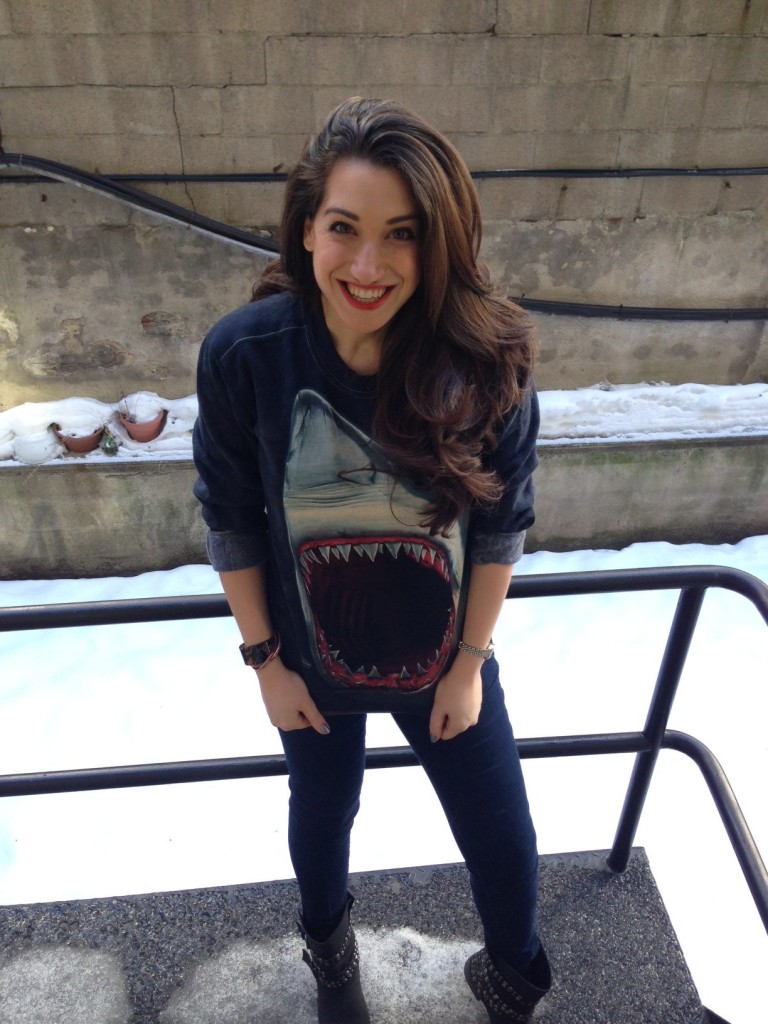 1. Start with a shark. How prefect is this sweatshirt? Is it weird that I've donned myself the official snow shark of NYC? Check it out here, along with a ton of other fun, wild (literally, figuratively… whatever) tops at The Mountain, $48, here.
2. Add a spritz. Of Macadamia, of course. Demeter has a dead-ringer perfume for real macadamia nuts. It'll also smell delish if you surround yourself with cookies, but that's another story. Check it out here.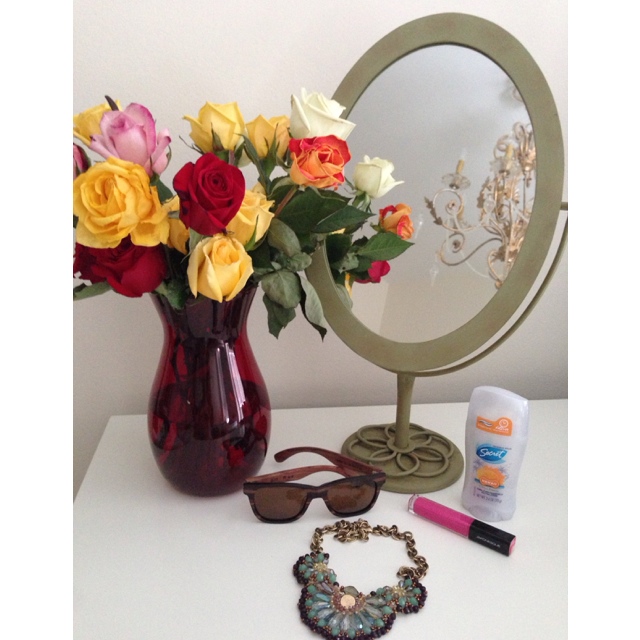 3. A sparkly floral-inspired necklace. Isn't this bib necklace by ML Accessories screaming for a hula skirt? I think so. Available here.
4. 48 hours of Hawaiian freshness. I've been a Secret user for years, but this new Hawaii Citrus Breeze scent is everything and then some, and smells like a big whiff of the Hawaiian lifestyle. Did I mention it lasts 48 hours? You know, in case you get stranded on an island for an extra day or so without any deodorant access (read: we're all so forgetful).
READ MORE: What's Really in Mascara?
5. Bright, glossy lips. What could be better than a pop of bright, tropical pink? Japonesque's Pro Performance Lip Lacquer in Shade 5 will bring you to tropical paradise is one fell swoop. Available here.
6. Sunnies galore. Honestly, I don't care if it's way colder than Hawaii in reality– I plan to live my life, day and night, walking around in fab sunglasses. These See.Saw.Seen. shades are made of real wood and seem to scream surfer culture. Available here.