Wondering how to clean makeup sponges without ruining them? No worries, we got you.
Makeup sponges are easily the best way to apply your foundation for a flawless finish. If you want a perfect base, the sponge is the way to go. But, being sponges, they can get nasty over time. Taking the time to clean makeup sponges is critical to make sure they are safe to use on your face. And as a bonus, if you always clean makeup sponges when you use them, they tend to last much longer. If you've been on team sponge for a while, you've probably been wondering how to clean makeup sponges without breaking or damaging them. Fear not, it's totally simple.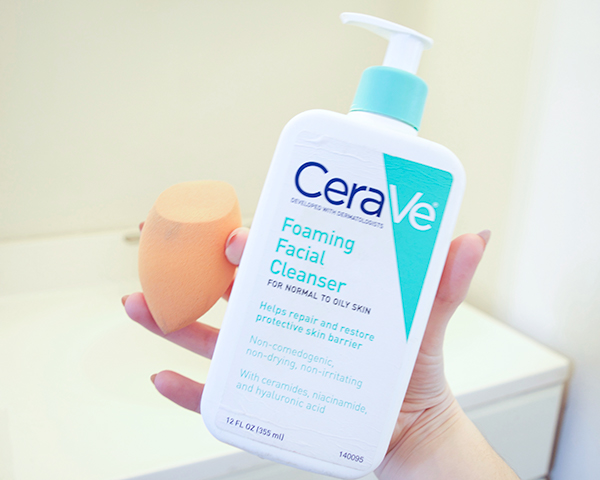 The key to getting clean makeup sponges is to use the right soap. Many brands that sell makeup sponges sell cleansers to go along with them. Here's a little known secret: they're still just soap. Using a plain cleanser like CeraVe Foaming Facial Cleanser is going to work just as well. The only thing you'll want to avoid are oil based soaps like Dr. Bronner's Soap (which does work great for brushes) and fragrances if they bother your skin. Choosing liquid or solid soap is totally up to your preference.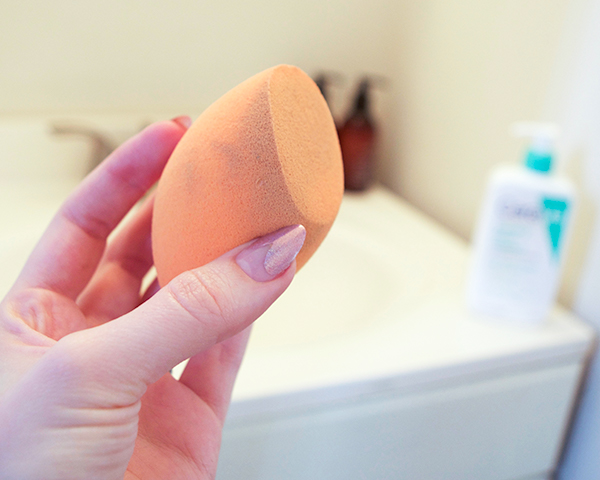 We highly recommend cleaning your makeup sponges after every single use. Sure, it's a pain but you really, really don't want to be bopping bacteria into your skin when you apply foundation. Have you ever seen those photos or videos of people cutting open old, used sponges? When they haven't been well cared for the sponges can be full of old foundation at best, and mold at worst. Ensuring you wash your sponge with each use keeps your sponge clean and your face safe.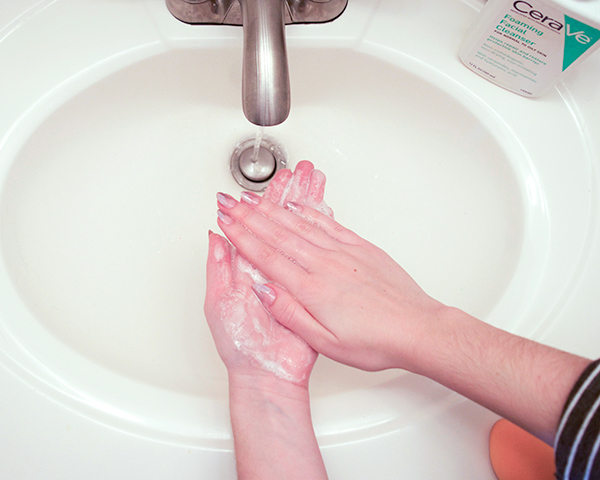 To avoid a weird globby blob of soap stuck in your sponge (which will take forever to rinse out) start off by sudsing up your hands with your soap of choice. You'll want a pretty good foam going so you can apply it to all of the sponge.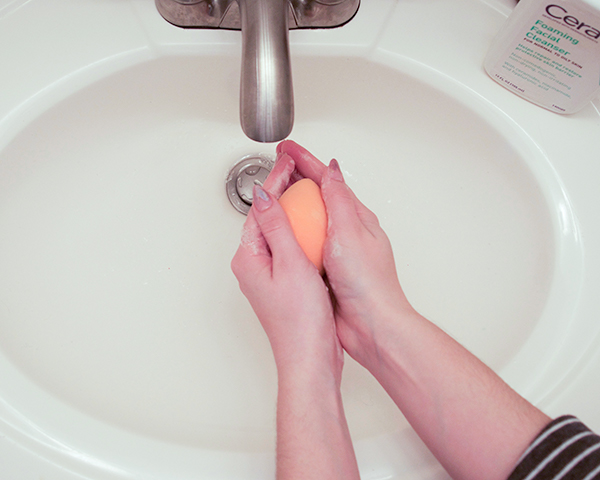 With your sponge already damp, coat the whole thing in your foamy hands. You'll want to cover the whole sponge, but concentrate the areas you use the most. The flat end of this Real Techniques Miracle Complexion Sponge is great for foundation and the pointy end for concealer. The middle parts? You could use them for blending but they probably won't be all that dirty.
A great way to work the foundation or concealer out of the sponge is to literally force it. Holding the sponge with one hand around the middle, use your other hand to form a tight grip with your thumb and first finger. Pull the sponge backwards and watch your suds suddenly turn milky and foundation-filled. It's gross but totally satisfying at the same time. Do this wherever there is staining because you really want to remove that makeup gunk.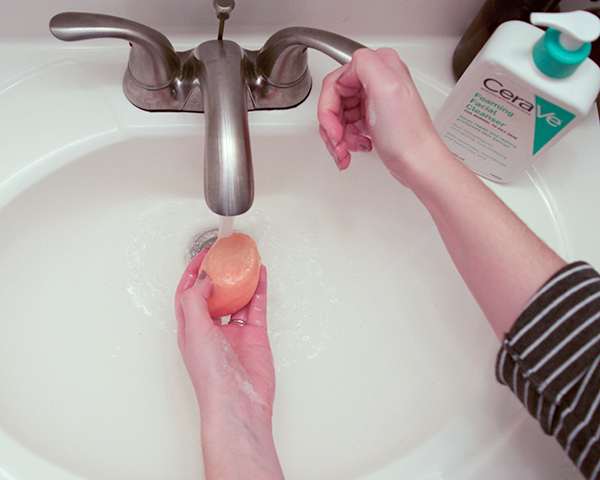 When you're done cleaning rinse the sponge and squeeze until you've removed as much water as you can. Rinse and squeeze until you aren't rinsing any more foam out of the sponge.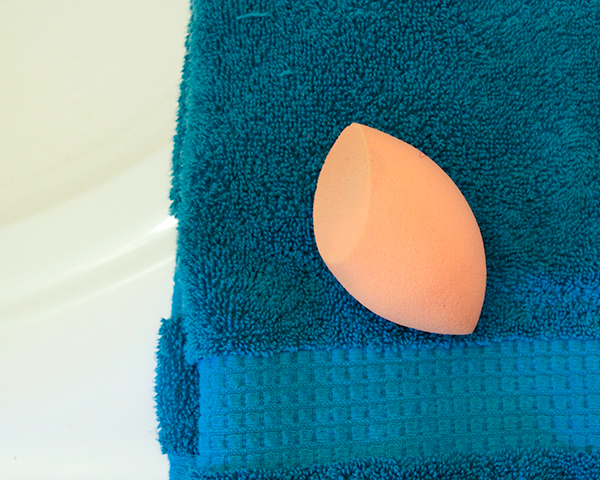 Then just let it totally dry before using it again, overnight totally works.
Love this article? For more beauty, style, travel, and trending topics check out The Luxury Spot on Facebook. Like us and we'll love you back!