The lower smokey eye look doesn't have to be intimidating or difficult. Here's the proof.
The eye look du jour is the lower smokey eye because it is so much cooler than the regular smokey eye — it just oozes chic confidence. Your traditional smokey eye has the focus on your upper lid, but with the lower smokey eye the bulk of the look is under your lower lashes (they're so under-appreciated, aren't they?). This makes it perfect for all eye shapes and its super easy to do if you follow these tips.
READ MORE: Here's How to Make the Sweaty Makeup Trend Cute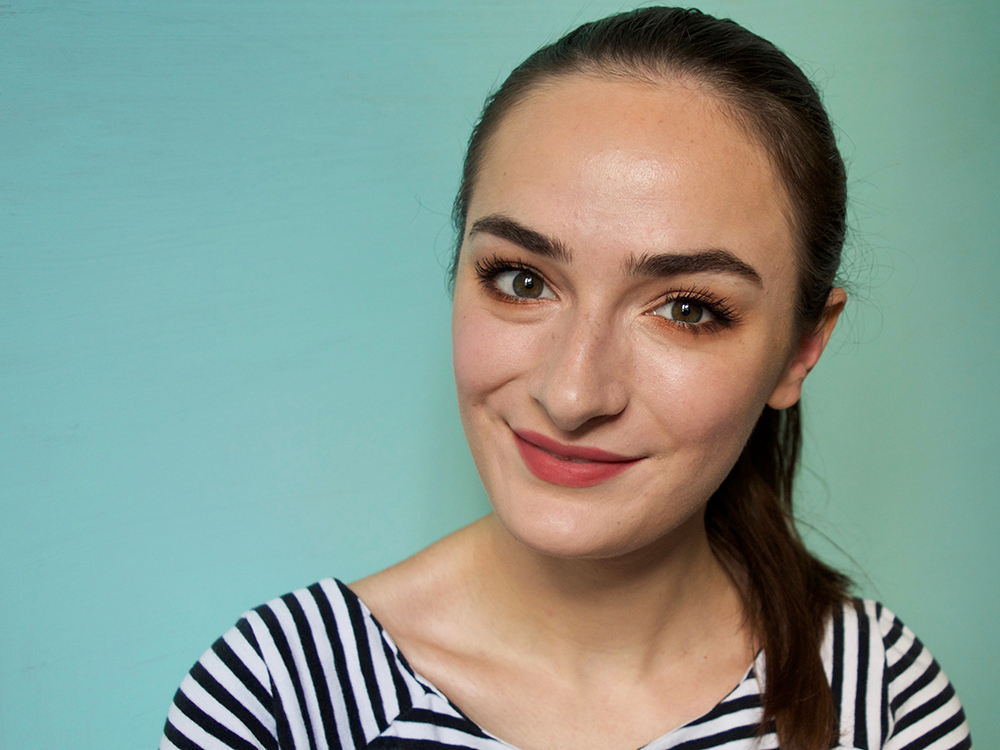 Transition Shades. A good rule of thumb for any smokey eye is to go from your lightest shadows to darkest. This is probably the most important part of getting it to look professional when really, you're an eyeshadow noob. Doing it this way you are slowly building up color and it's easier to blend. Start with a shade only slightly darker than your skin tone and work it into your crease and lower lash line. One to try: NYX Prismatic Shadows in Sunset Daze.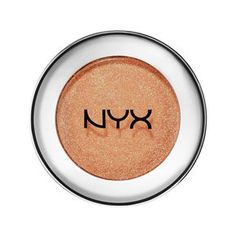 Blending the lightest shades on your upper and lower lid keep the whole eye look cohesive. Use a really big fluffy brush to disperse the shadow evenly and because it feels really great. File under: eyelid massage.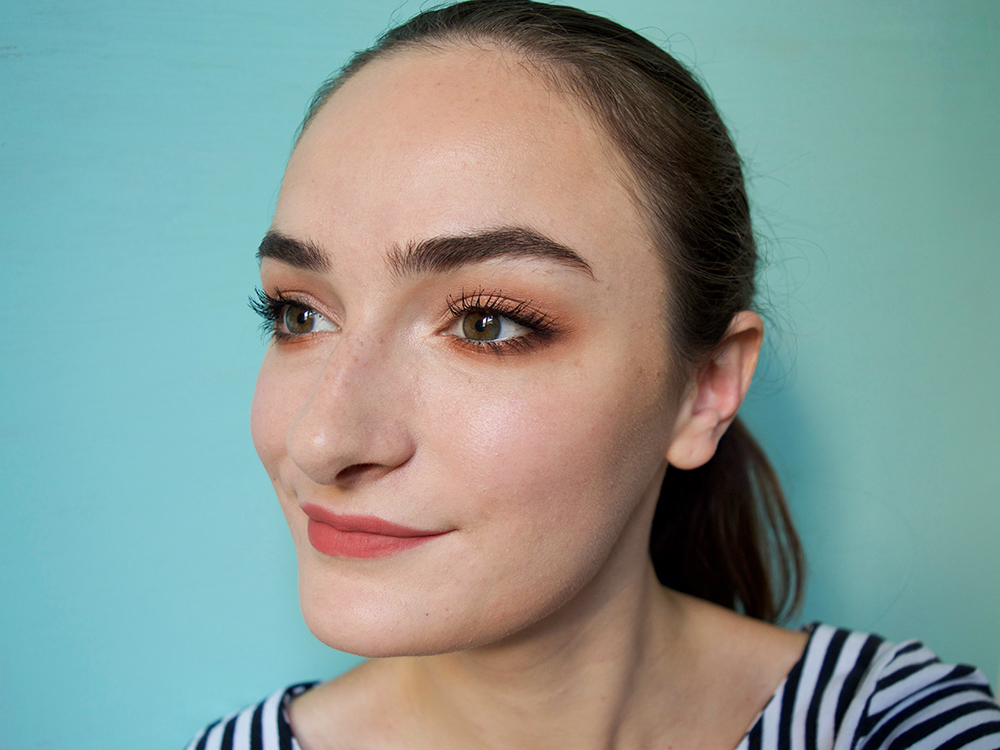 Lower Lash Line. This is where the action happens. Using a slightly darker transition shade follow the shape of your lower lash line and blend out with your fluffy brush. One to try: Votre Vu Palette Play Quad in Copper.
You want the color to be widest at your outer corner and taper in as you get closer to your inner eye. Don't be afraid to take your time to build up color. If you take a really dark shade and plop it where you just put your transition color you will look really tired and there is no way you can blend that away. Move on to darker colors slowly, working closer and closer to your lash line as you go.  Also as you move to darker colors don't get them as close to your inner corner. You want the darkest part to be by your outer corner.
Upper Lid. Your top lid isn't going to have a lot going on but you also don't want it to be completely bare because it would just look funky. As you work on building up the color on your lower lash line, take whatever is left on your brush and work it into your upper lash line. Top off your upper lid with a light shade filling in the rest of the space. Take a light shimmering shade and add it to your inner corner, connecting with your upper and lower lash lines. Finish the look off with tons of mascara or falsies if you're feeling fancy.
And there you have it, a fool proof lower smokey eye with all the jazz and none of the hassle.
Love this article? For more beauty, style, travel, and trending topics check out The Luxury Spot on Facebook. Like us and we'll love you back!