I tried a sulfur mask to clear my skin congestion. Here's how it went.
After a summer of sweating more than I'd like I'm not ashamed to say I had a clogged pore or two on my chest. No loofa, bath soak, or other manual exfoliation did the trick in clearing my skin which meant it was time to move onto actual skincare. During my teenaged acne years I used to use this sulfur infused body wash that did wonders, so a sulfur mask was an instant first plan of attack.
Using a sulfur mask does wonders for softening skin and helping to clear congestion but it comes with a few rules to note.
How to use a sulfur mask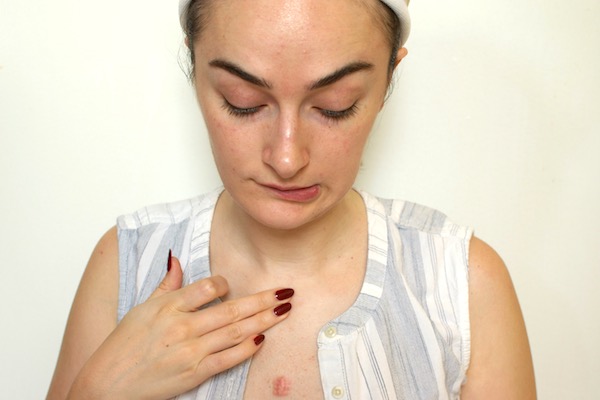 First things first, don a button up or low cut top you don't mind potentially getting sulfur on. Or, better yet, don't wear a top at all. This is sulfur, it's absolutely going to smell and it's mixed into oil which means it can stain. Just bear that in mind.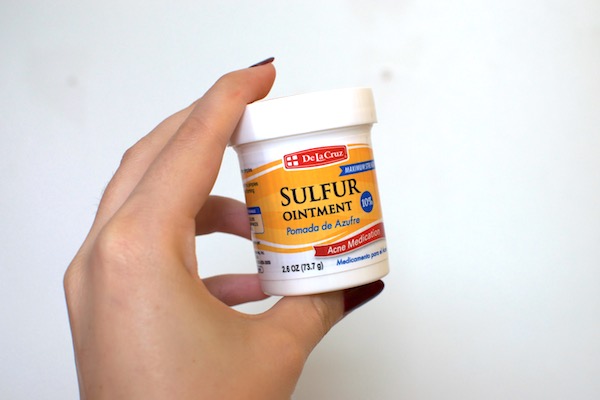 The easiest way to make a sulfur mask is to just use this Sulfur Ointment or a similar cheap find (we found a way more expensive sulfur mask option at Neiman Marcus, but you don't need to spend the big bucks). It's cheap, you can Amazon Prime it, and you don't have to mix it with anything.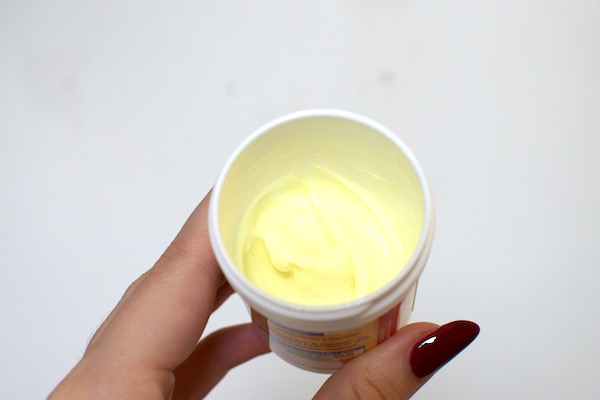 The De La Cruz Sulfur Ointment is 10% sulfur (so you don't have to dilute it) and is less than $10. Another 10 to add in is how long you wear it. Sulfur is a pretty serious skincare ingredient and you shouldn't leave it on for more than 10 minutes. Obviously don't use if you are allergic, don't put it on broken skin, and it's probably best to avoid if you are pregnant or breastfeeding.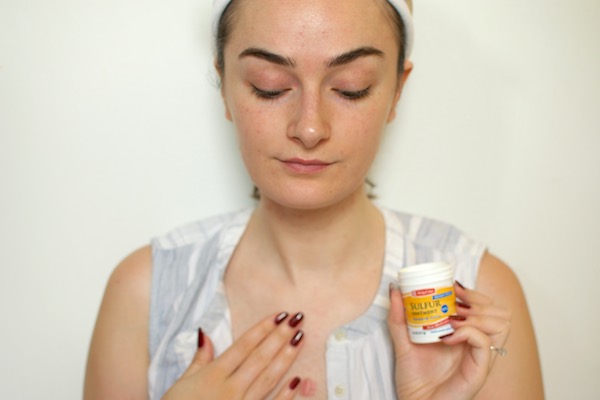 Application is as easy as you think, just dig out a little ointment and smooth over your skin in a thin layer.
Sulfur for body highlight 2017! This sulfur mask ointment is mixed with an oil that makes you as shiny as possible. Enjoy it while it's on, light a candle to avoid the smell, take a couple glowy selfies. Then wash it off before ten minutes are up.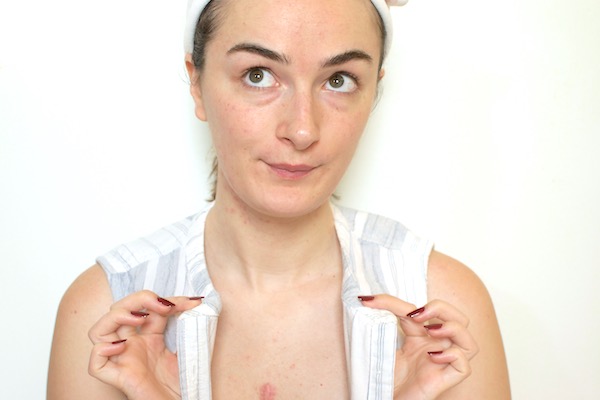 How a sulfur mask works
Sulfur works to de-clog skin because it helps to shed excess skin. So any debris that are clogging your pores are pretty much exfoliated out. Because of this magical skin shedding ability, sulfur can be used to help clear acne (like if you don't want to use turmeric for acne), and other skin issues. I like pairing it with my DIY probiotics acne treatment routine, too.
It takes at least a day afterwards to see results from using a sulfur mask. Post-masking skin will be super soft and less clogged.
Love this article? For more beauty, style, travel, and trending topics check out The Luxury Spot on Facebook. Like us and we'll love you back!