Nutella burgers are a thing at McDonalds in Italy, people. Brace yourselves for some sweet meat.
Remember all those times you swore up and down "I'd like, literally eat anything covered in Nutella." Well, good news, your lips made it directly to God's ears — or at least the Pope's, because Italian McDonalds franchises started serving Nutella burgers and we're not even kidding.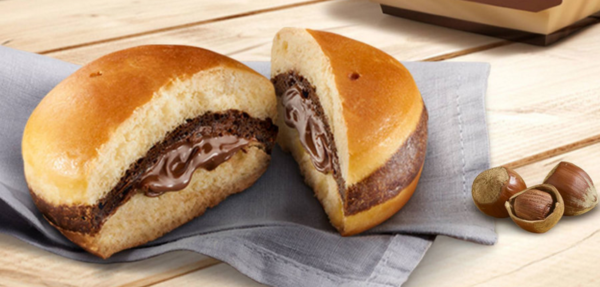 Read More: Homemade Gluten-Free Nutella Recipe
But seriously, the newest menu addition is called the "Sweety con Nutella" and features a beef patty encased in a soft, plush roll and filled with oodles of the rich, hazelnut and chocolate spread that's better known for partnerships with pancakes and strawberries. The company describes it as "sweetness you won't be able to resits."
Okay.
McDonalds Italy released the news of their new Nutella burgers by way of Facebook this week, the obvious source for all legitimate fast food news. Anyway, we need to know — would you eat one?
Weigh in below.
Love this article? For more beauty, style, travel, and trending topics check out The Luxury Spot on Facebook. Like us and we'll love you back!