Jennifer Aniston uses horse shampoo, people.
No neighing around, because she's actually sworn by the product.
Actually, Jennifer Aniston uses horse shampoo (and so do loads of other celebs like Kim Kardashian) probably should've been our headline. The Mane 'n Tail shampoo and conditioner set is one of the most popular hair products on Amazon.
With over 1,000 five-star reviews, the equine hair product is definitely a hit with the human folk. So it comes as no surprise that Jennifer Aniston uses horse shampoo on her iconic tresses.
The product description reads, "Used by both people and horses for shiny, thicker, manageable hair. Fortified with moisturizers & emollients helps provide shine & manageability. Natural oils nourishes & conditioners."
If Jen's hair is not convincing enough, the reviews on Amazon will definitely blow your mind (and if you love this, check out the best leggings on Amazon — they're CHEAP).
Some reviewers added pictures of their hair transformation, and we're here for it. One customer, Natasha, used the shampoo for nine months, and shared before and after pictures to show her amazing transformation.
"Cannot fault this brand!! If you have fine hair that gets greasy like me you will love this set, it doesn't weigh hair down like other shampoos, my hair has grown so much and looks soo much thicker & healthier," shared Natasha with photos.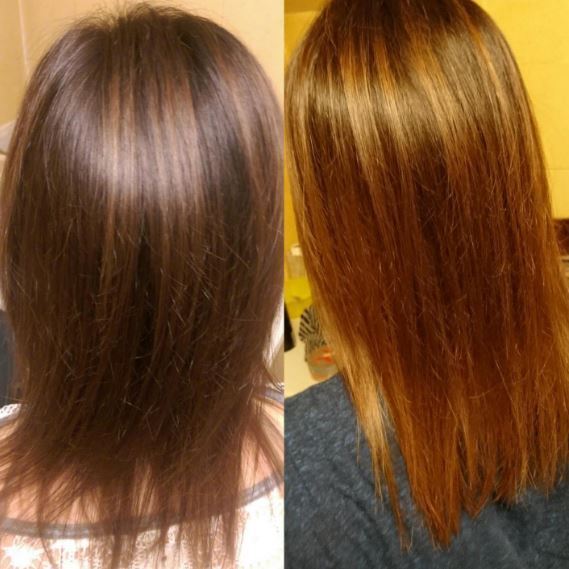 Another customer, Karen, also praised the shampoo after only using it for a month. She posted a picture of her hair and wrote, "Best shampoo and conditioner ever. I started using this shampoo around a month ago and I'm really impressed with the results. I have fine fragile hair and figured I've tried everything else, this can't hurt. Already my hair feels stronger, I'm losing less when washing and the difference is noticeable."
Seems like horse shampoo beats the crunchy hair dramas so many women face.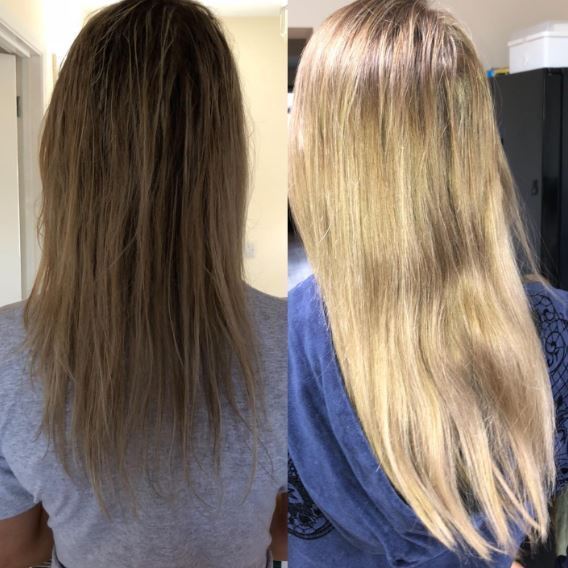 Another customer, TruthFairy, wrote, "This shampoo is one of the best I have ever used. Just after a couple of uses my hair felt stronger, shinier and thicker. I have heard this shampoo help your hair grow and I can confirm it does! Don't expect to go from Snow White to Rapunzel, but you will notice it is growing more than it does on average."
With reviews like these, we are more than pumped Jennifer Aniston uses horse shampoo – because we're definitely joining her.
Want to get your own bottle? You can buy it here.
Love this article? For more beauty, style, travel, and trending topics check out The Luxury Spot on Facebook. Like us and we'll love you back!