July 4 is by far my favorite American holiday. It's happy, the weather is always favorable, and it's a good excuse to rock some waist-friendly recipes for your friends and family in a delish BBQ setting. Personally, it's also a good opportunity to wear red, white, and blue nail polish, but that's just me. Every year I dream up a new light and refreshing cocktail (nothing too heavy, it's hot out and your friends should be able to enjoy the day), light patriotic candles around the table as the sky dims, and serve a huge bowl of fruit salad (seriously, it's shorts weather, I prefer to keep my meat on the grill rather than on my thighs). This year I'll be pouring the new fave in this casa: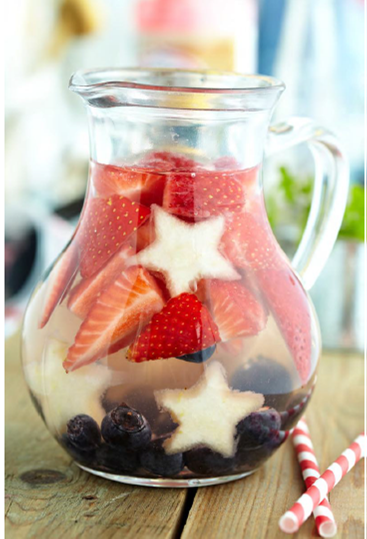 ALL-AMERICAN NOT-SO SANGRIA (adults-only version)
makes 1 large pitcher, or about 12 cocktails
1/2 bottle fruity yet dry white wine
6 ounces of Smirnoff Sorbet Light in Raspberry Pomegranate flavor
1 bottle Polar® Pomegranate, chilled
Blueberries, whole
Strawberries, cut in quarter spears
Star fruit, sliced
Mix together all ingredients, except the seltzer, and let chill in the refrigerator for about several hours so the flavors can settle. Be sure to also keep your seltzer in the refrigerator so it is cold too. Add seltzer when you're ready to serve (and I love serving these in fun, bubbly tumblers for presentation). The Smirnoff Sorbet Light is a low calorie, lightly sweet twist on a drink almost everyone already knows and loves. And, did I mention it's low calorie (writing this as I sit in shorts and a tank)? #thankyousummer
If you're feeling extra involved (it's my fave holiday, how can I not be enthusiastic?!), I'm basically obsessed with patriotic nail art this summer, and totally feeling these polishes by Pure Ice (and for $1.99 each, it's fine if you only wear them this one day of the year). Also, there's something sort of appropriate about "Pure Ice" nail polish with cool cocktails, right? I opted for a coat of shimmery, white pearl with a couple coats of the red and blue glitter on top.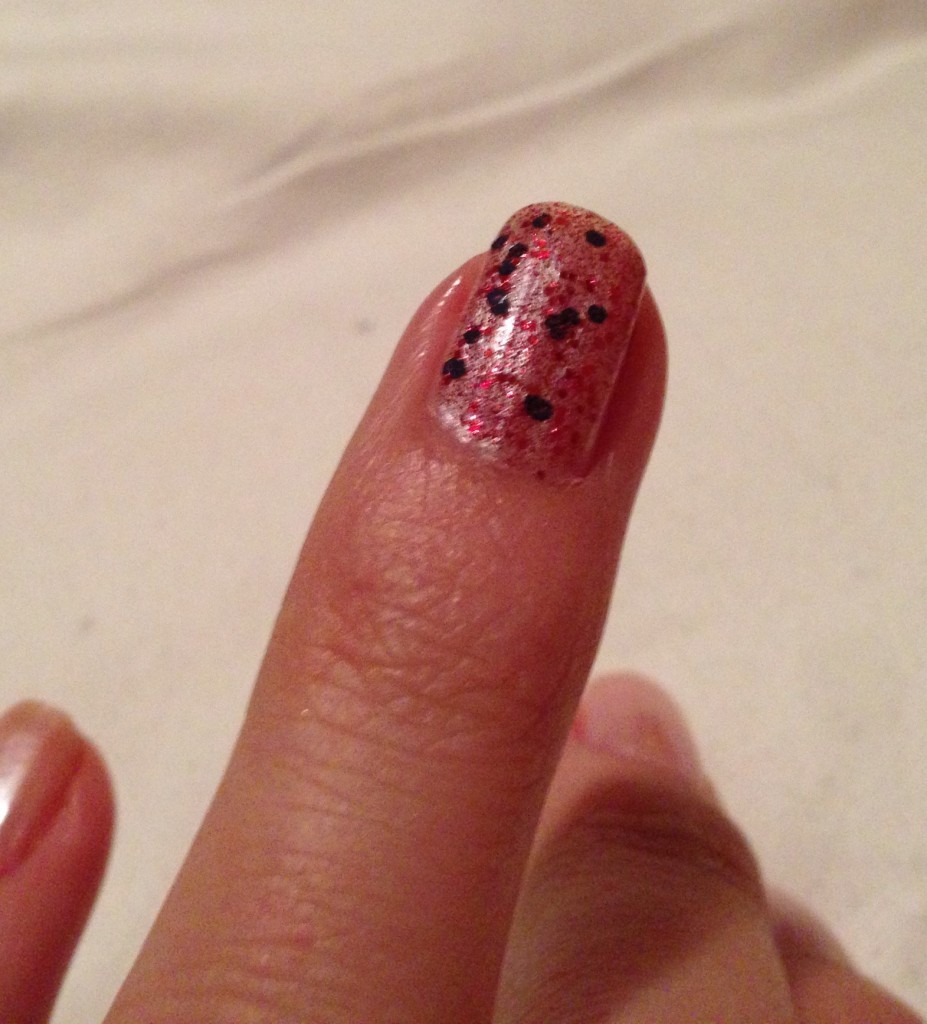 Make sure you decorate your table with fun, festive adornments like white doilies under red candles, blue dishes, or anything else you might have around.
This post was was advertorial content sponsored by Smirnoff and Style Coalition, written and created exclusively by myself for TheLuxurySpot.com