A 72-foot long chrome sculpture of a Tyrannosaurus rex now stands guard over the Eiffel Tower on the banks of the River Seine, basically turning Paris into a fancy shmancy Jurassic Park.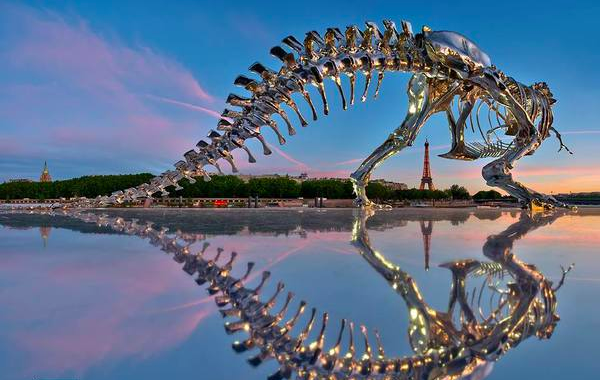 Philippe Pasqua was the artist commissioned by the Soceite des Bateaux Mouches to create the hulking silver monstrosity as a way to bring an artsy touch the riverbank, because as everyone knows, Paris is starved of art
The structure is made out of chromed aluminum, and mirrors an actual fossil displayed in the Jardin des Plantes, as well as a replica located in China which Pasqua used as a casting base. Each bone was cast individually in the artist's studio, then assembled in the shadow of the Eiffel Tower.
If you ask me, the whole thing feels kind of random. I am sure there are bunch of different artistic ways to interpret it, but for me the only way it would be worth it is to see that T-Rex come alive and chow down on some rude French people. Can you imagine a better end to a pretentiously artsy student film? Didn't think so. Au revoir, Amelie.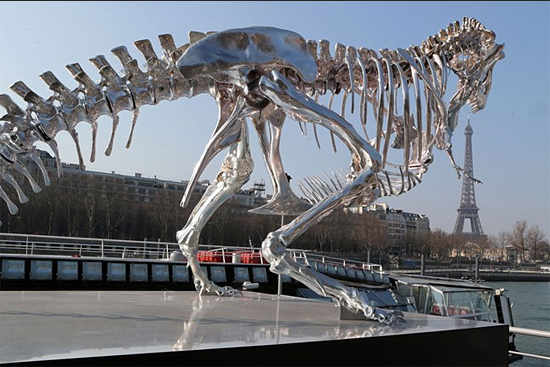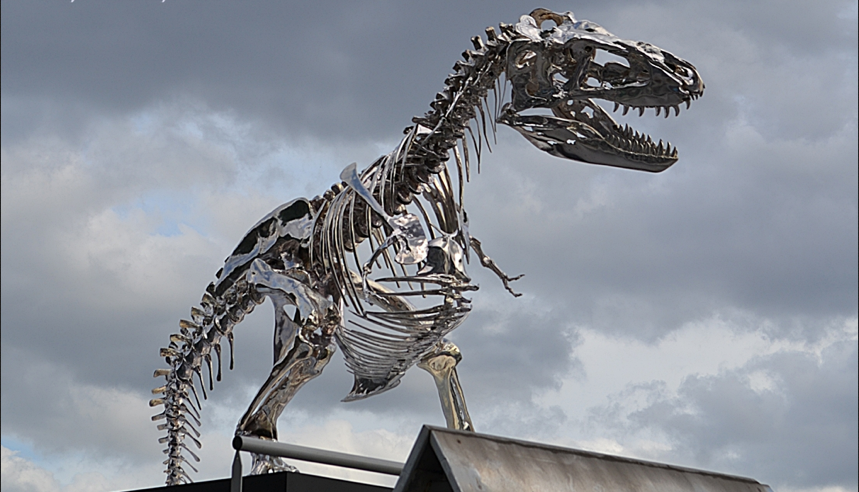 [
via
] [
via
] [
via
] [
via
]