Kale and brussels sprouts have combined to make kalettes, the latest trendy vegetable.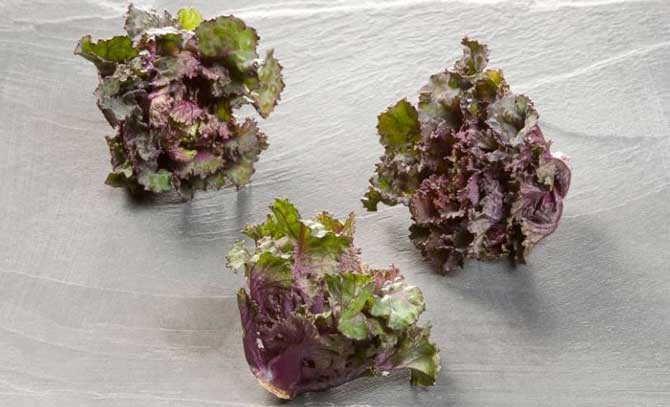 Can't decide which trendy vegetable to throw in your juicer today? Or which one to have sauteed with lemon butter as a $16 side dish at your fave steakhouse? Don't worry– you'll never have to choose between kale and brussels sprouts again. Kalettes are here, and they're glorious little hybrids between the two famous veggies.
"The new food product is "a fresh fusion of sweet and nutty, blooming with the best flavors of kale and Brussels sprouts," according to the vegetable's Facebook page. It's been on the market since 2010 in the U.K. under the name FlowerSprouts and has popped up in California under the name lollipop kale, but this fall it will make a national rollout with a brand new name, according to a representative from Tozer Seeds, the company that invented it.
The new vegetable has a core similar to Brussels sprouts but kale-like leaves, and one can fit in the palm of your hand. They're quite versatile, and can be steamed, roasted, or eaten raw in salads. They cook up faster than Brussels sprouts because they're not so dense, and can be used the same way you would either kale or Brussels sprouts." 
How bout that? Expect to see them at Whole Foods and other grocers by September or so.
via TheDailyMeal