Passover is hard on the digestive system, kosher for Passover Nutella is healthy for the soul.
Nutella is an essential on matzah, but if you're earnest about keeping kosher for Passover, you'll be disappointed to know most variations of Nutella just aren't up to par.
READ MORE: Gluten-Free Rum Meringues Recipe
Here's the fab parve, kosher for Passover Nutella recipe I devised to help get you through. Also, I feel like I totally need to reiterate the 'parve' thing here– you can eat this before, during, and after any meal. May your Pesach be paved with sweet, nutty chocolate: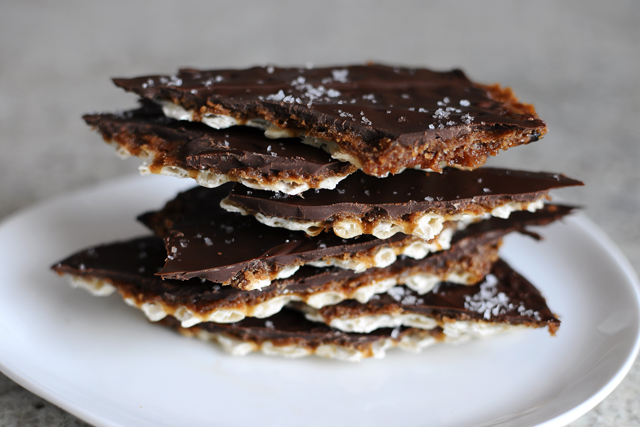 1 cup hazelnuts
6 ounces of dark chocolate (70% is ideal, and either use chopped, pieces, or chips)
1 1/2 tablespoons hazelnut or soybean oil
1 teaspoon natural vanilla extract (the fake stuff will ruin the flavor!)
4 tablespoons agave syrup
sea salt to taste
Combine all in a blender until creamy and smooth.
Try spreading it on pieces of matzah and letting it "set" in the fridge for an hour or two before serving. It'll cut down on the mess and add a fudge-like texture. Sprinkle with more sea salt if you're feeling like a wild child, or consider sprinkling with additional crushed hazelnuts, dark chocolate shavings, or *gasp* freshly grated cinnamon.
[ extra credit if you find a way to emulsify it in your morning coffee ]
[ image via ]