How gorgeous is this Kumquat Mojito? This semi-confusing fruit is in the citrus family, but you can eat the whole thing including the peel. Also, you can argue that this cocktail is totally healthy – kumquats are an awesome source of vitamin C, B complex vitamins, and antioxidants! Cheers to that.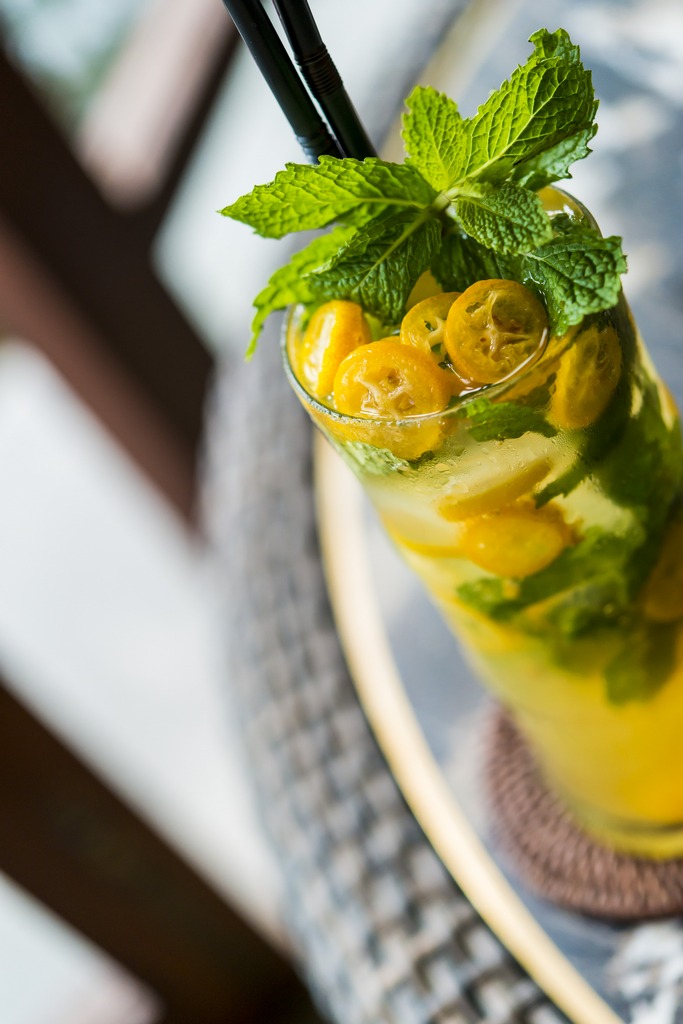 Ingredients:
– 1 dash of angostura bitter.
– 8 mint leaves.
– 1 dash of Soda water.
– 3 cl of fresh lime juice.
– 3 cl of Mojito Mint syrup.
– 2 cl of Havana 7 rum.
– 3 cl of Bacardi Superior rum.
– 3 teaspoons of fresh fruit kumquats.
– 2 cl of mandarine syrup Monin.
Preparation:
– Muddle gently the mint leaves inside the glass.
– Add the ingredients and stir gently.
– Complete with plenty of crushed ice and stir to cool the cocktail.
– Serve the cocktail with two straws and garnish with a sprig of mint.
Served:
Directly in the glass.
Type of glass:
Mojito glass.
Garnish:
1 sprig of mint.