The October 13th showing of Louis Verdad's  LOUVER line at L.A. Fashion Week  was a white-hot ode to tight frocks and lady-like lines.
Carmit Bachar (Pussycat Dolls) loved her swag bag from the exclusive celebrity after party at the O Hotel, and now 3 of you loyal readers can enjoy some celebrity swag of your own.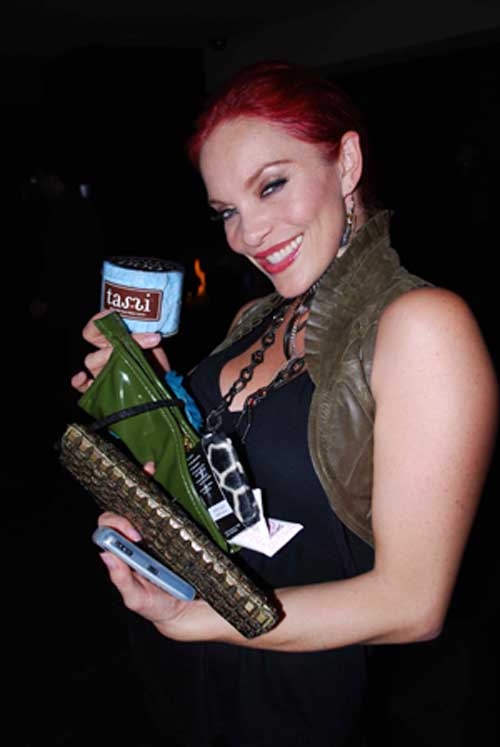 Swag Bag, worth over $100 was out of control, with practical & stylish goodies, including:
–Gogovoyage make up bag
–Smart Girls Who Surf Sunscreen
–Celebrity Pink Tee
FOR OFFICIAL ENTRY:
Visit the Smart Girls Who Surf site to tell us which products you would most like to use while 'hanging ten' and stuff. Because hey, we could all surf up a little more.
Enter your email below.
Good luck!