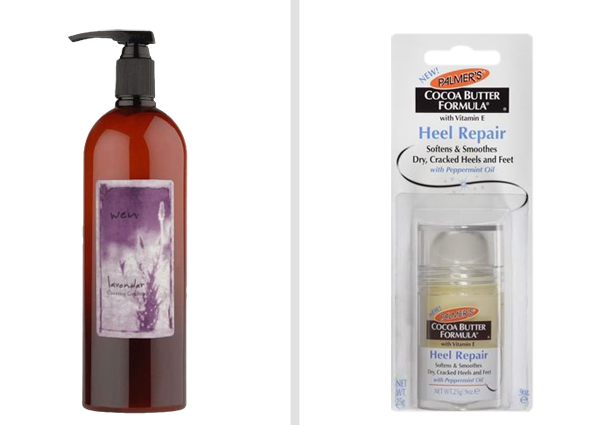 Labor Day Weekend beauty routines equal one thing to me: replenishing all the moisture I lost all summer long, and believe me, all those 98 degree days in July really took their toll on my hair and skin- yikes! I'm starting the weekend off right by with a hair treatment (poolside!) and kicking my tootsies up on a lounge chair with a little heel repair.
Wen's Lavender Cleansing Conditioner is detergent-free and perfect as both a cleanser (adios, shampoo!) and a deep conditioner. My typical routine is letting a generous amount sit on my hair in the sun till it's kind of clumpy and pasty. By the time I wash it out, I'm left with silky smooth locks and the scent of sweet, calming lavender. PERFECT!
comes in a convenient little stick that makes it easy to apply, but not just to heels! I've been using it on my elbows, cuticles, and occasionally on my belly as a stretch-marks-don't-belong-here magic wand in a pinch. Oh, and it's cheap at about $5 per stick!