Hello, lightsaber chopsticks are a thing. Ready your sushi.
Ramen is having a major moment. Sushi is perennially perfect. Lightsaber chopsticks were just waiting for their moment to shine, and the social climate has finally warmed to just the right temperature to make these the best affordable gift ever for the Asian-cuisine lover in your life. These are possibly even cute than the My Little Pony cafe in Japan.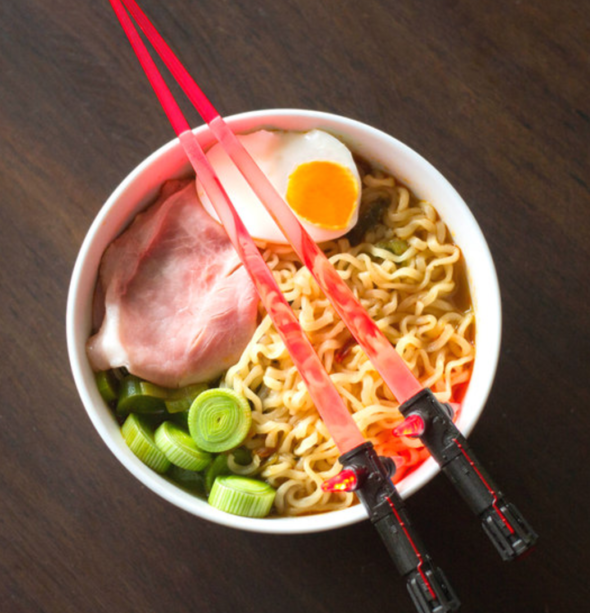 If you think we're kidding, we're totally not, and the Kylo Ren Light-Up Chop Sabers are the real-deal lightsaber chopsticks the Star Wars fan in your life has been praying for. They're battery-powered mini replicas of the famous intergalactic battle weapons, and will probably encourage even the littlest fans to hold a set of chopsticks properly.
Rumor has it they may sell out, so if you're trying to get a pair before holiday season, now is probably the time to drop $27 and get a pair. Or two, because you never know if you'll need to engage in an all out noodle war.
$27 at Firebox.
Love this article? For more beauty, style, travel, and trending topics check out The Luxury Spot on Facebook. Like us and we'll love you back!