Glitter concealer for life.
One of the greatest aids to beauty is a good nights sleep. It is called beauty rest, after all. But if you have other things going on and a busy life keeps you from getting your eight hours of Zzs, have no fear. Concealer can cover a multitude of qualms, but glitter concealer gets it done in style.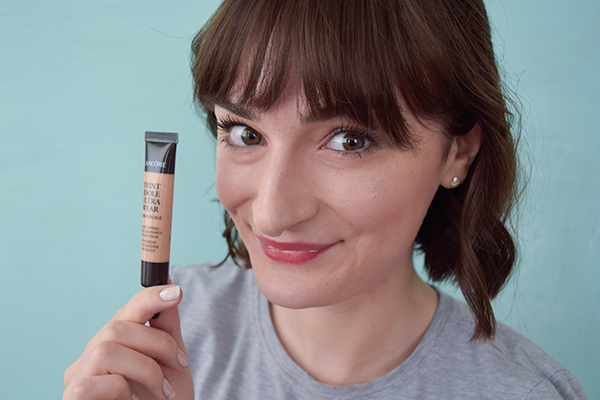 Start with a good dab of the high-powered stuff, because leaving the house without concealer is not an option. We're loving the Lancôme Teint Idole Ultra Wear Camouflage Concealer.
Apply concealer all over your under eye bags to cover them up. Because, honestly, is there any other way? Pat it in nice and gently with a finger to really mesh that concealer into your skin.
Sometimes, that concealer is just not enough. For getting rid of eye bags like these what can we do besides douse them in glitter and hope for the best?
To DIY your own glitter concealer you'll need your favorite concealer, eye safe glitter, and a firm packed eyeshadow brush. You could totally mix micro glitters into your concealer but it dulls it down to the point that it's not even worth it.
Instead, we suggest applying the glitter to your eye bags while your concealer is still wet. It will act like your glitter glue while helping to do at least something to cancel out your eye bags.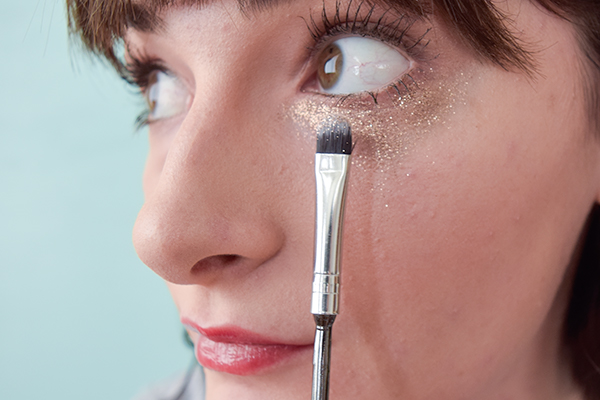 Apply your glitter with your eyeshadow brush working from the lower lash line down. Just like any other concealer, you'll want the darkness that tends to hang out closest to your eyes covered first, then blended out.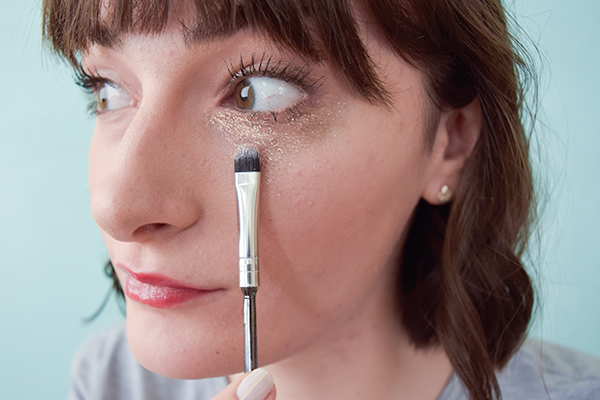 Apply the glitter downwards, making sure you're not picking up as much the further down you go.
We suggest tapering your glitter in a triangle shape with one caveat. Make sure you're using a glitter that is brighter than your skin. If you go for a darker glitter flake, the triangle technique can look a little too much like a sad clown.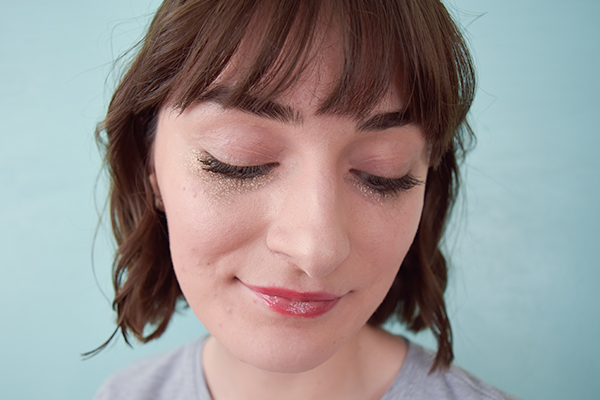 Wear your glitter concealer with pride and no one will ever know of your sleepless nights.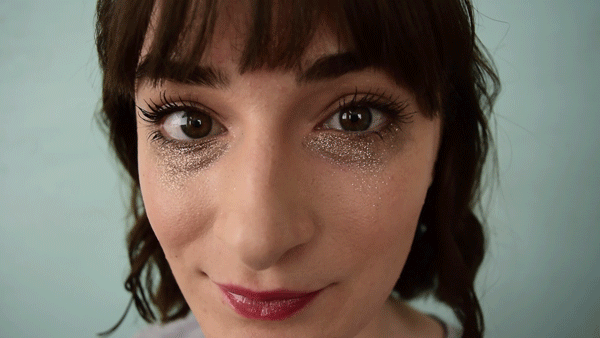 Love this article? For more beauty, style, travel, and trending topics check out The Luxury Spot on Facebook. Like us and we'll love you back!