OMG guys, something nice exists in Detroit. Just kidding, the Michigan Theatre parking garage is just as bootleg and run down as the rest of the city, but there is a magnificent beauty in it's faded opulence.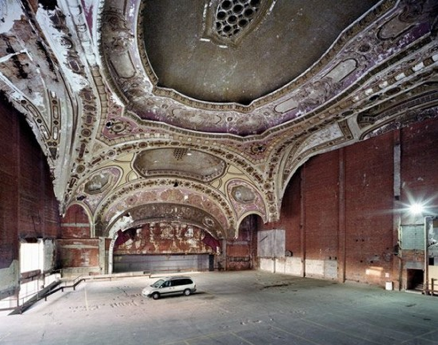 The three level parking garage used to be an opulent theatre before it closed down for insufficient parking spots. The theatre was originally home to Henry Ford's first auto workshop. It was then turned into one of the largest theaters in the state. Now it is a gorgeous parking garage.
Does else anyone see the irony here?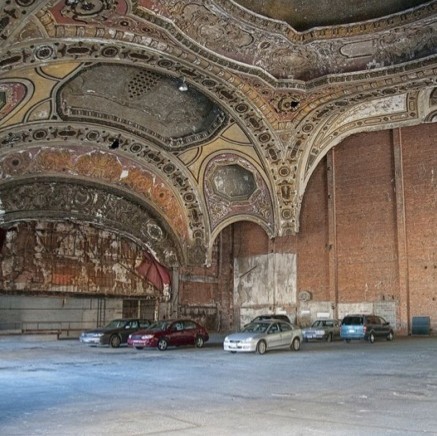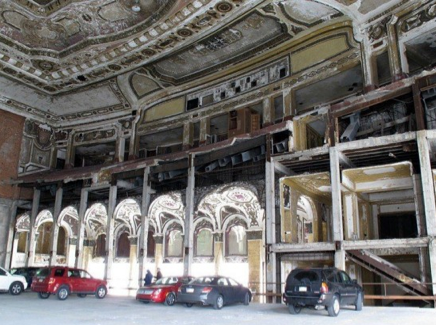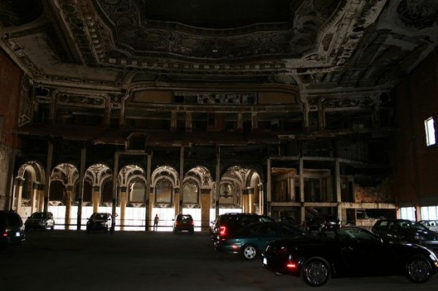 [ via ]