If looking good is a career, let's ask them for some juice recipes.
When it comes to keeping your body on point and (somewhat) healthy, there is no one I'd rather turn to than a model. I mean…they're paid to basically wear clothes all day and keep their bodies on point. I'm not one to juice, but I know it's rather a thing right now and I support it. Let's see what some models are using to juice with in their own homes.
READ MORE: Stop Wearing Flower Crowns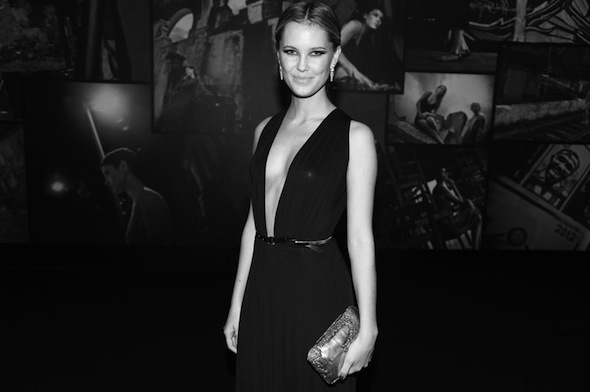 Kyleigh Kuhn's Pineapple-Ginger Lime Juice
Half of a large, ripe pineapple
1 lime
2 inches or less of ginger
Sparkling water
Peel pineapple, slice into spears and cut out the center core from each spear. Peel the lime, save rind. Throw pineapple, ginger and lime into juice. Add cold sparkling water. Kyleigh also recommends adding some green into the juice for some extra fun.
[Recipes via
Style.com
; Image via
French Vogue]