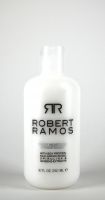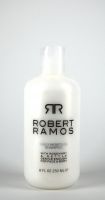 I'm such a bargain shopper, so I hate to admit it, but sometimes you get what you pay for.
In this case, I'm talking about 8-ounce bottles of sulfate-free shampoo and conditioner at $23 each from Robert Ramos, hair stylist to celebrities including Jessica Alba and Brittany Murphy. This guy recently launched his own line of hair care products.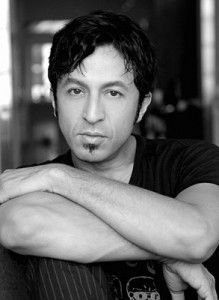 I've tried tons of hydrating shampoos, and I'd always thought the cheap ones worked just as well as expensive brands like Pureology (about $30 for 10 ounces). But no Suave or Pantene can do what Robert Ramos' Daily Moisture Shampoo and Daily Moisture Conditioner do.
I have not gotten my hair cut in God knows how long, partly because I'm trying to grow it out, but mostly because I'm lazy. So it's not in the best of shape, to say the least. But my hair was silky smooth after I used Robert Ramos' shampoo and conditioner. I also feel like my natural hair color looks more vibrant, as opposed to dull and washed out.
You know that tingly feeling you get on your scalp when a stylist washes your hair? I always thought it was the stylist's magical fingers. But I actually felt it when I washed my own hair in the shower using this shampoo and conditioner. Maybe it's the ginseng extracts.
To buy, visit Estilo Salon in Los Angeles or www.robertramos.com.
Disclosure: All products were provided for review. No monetary compensation was received for this review. All opinions belong to the author.