Does the mouthwash foot soak really work?
File this under crazy things and pedicure hacks Pinterest tells you to do. So I actually did it. My feelings on it… eh.
The claims:
People claim that a mouthwash foot soak can do two different things:
Cure athletes foot and other foot fungi (which by the way, Dead Sea salts actually do)
Exfoliate feet (a la Baby Foot)
It's safe to say right off the bat that mouthwash was not designed for either of these things and you'll be hard pressed to find a scientific study that proves either will work. You can pick apart the ingredients of most mouthwashes to see that yes it both kills fungus and can exfoliate, but not at the levels you need to do either of these tasks.
But, for the sake of beauty science, I plowed ahead and did a mouthwash foot soak to see if there was some magic I was missing.
My results: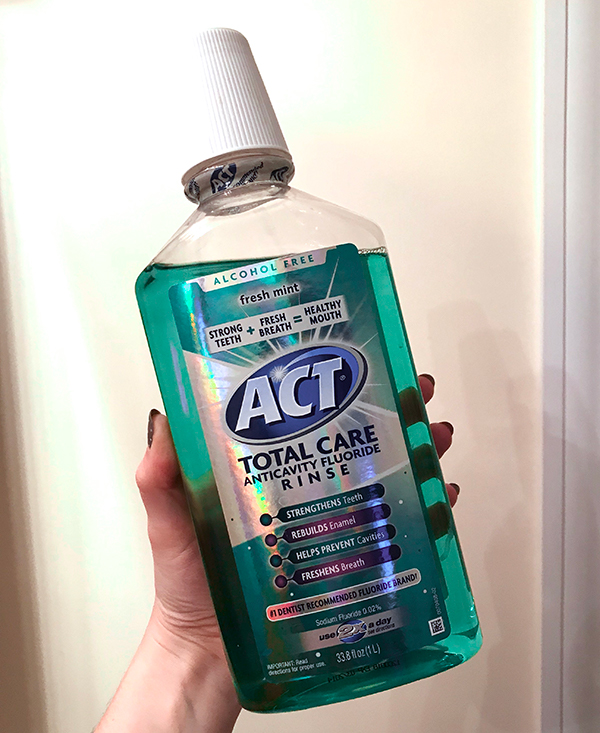 I didn't have Listerine on hand for my foot soak but my budget brand wasn't going to stop me.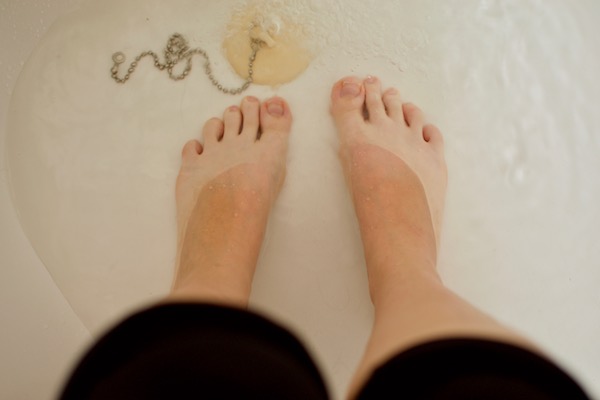 I filled up my tub with a little bit of warm water first.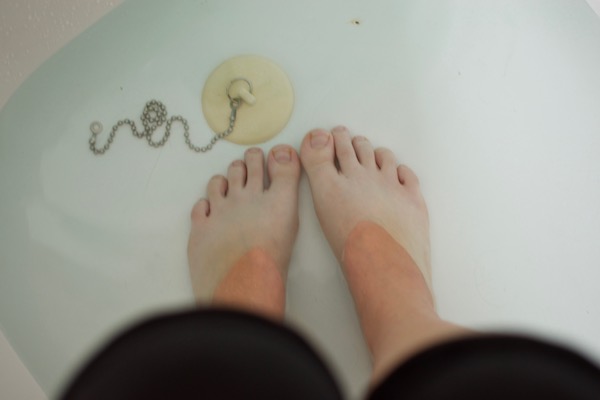 Then dumped in about a cup of mouthwash. I will say the minty scent was really nice to soak in. I gave my feet a whole hour in the tub (really) to see if there would be any effect.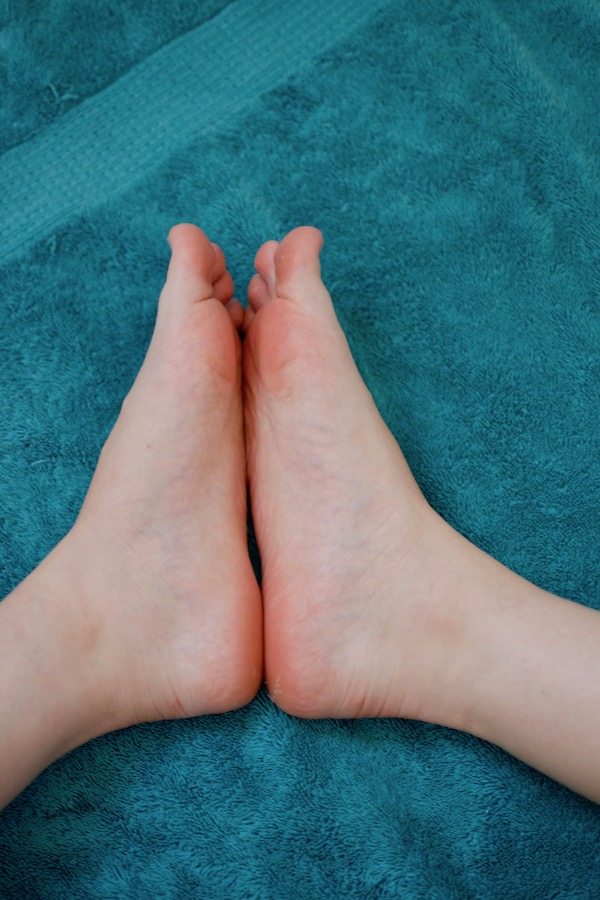 An hour later my feet were minty fresh and a little bit softer. But, as a bath devotee, they weren't any softer than any other long soak in hot water.
The mouthwash did seem to peel up a tiny bit of skin on my heels but five minutes and a pumice stone could do more.
Alternatives:
Instead of wasting perfectly okay mouthwash and an hour of your time you can treat either of the foot conditions with different products for around the same price.
For treating athletes foot and other foot fungus problems you can buy Clotrimazole cream for a mere $6 which is about the price of mouthwash anyway. Plus, you can use it much more sparingly than the amount of rinse that you need for a mouthwash foot soak.
For a full foot exfoliation (that works much better, BTW) opt for a foot peeling mask. You can get them pretty inexpensively now on Amazon. Like this foot peel is only $18 for two pairs. You can go in with a friend ($9 a pop) and in a week you'll have shiny fresh soft feet. Much better than soaking your feet in mouthwash, trust me.
Love this article? For more beauty, style, travel, and trending topics check out The Luxury Spot on Facebook. Like us and we'll love you back!