If you aren't around any of these chic coffee spots, you might as well go home and make yourself a cocktail. Who needs coffee when you get to have a delicious alcoholic drink instead? Not you. Enjoy this pineapple cocktail with a simple harvest salad. Image and recipe via Kitchenette Blog.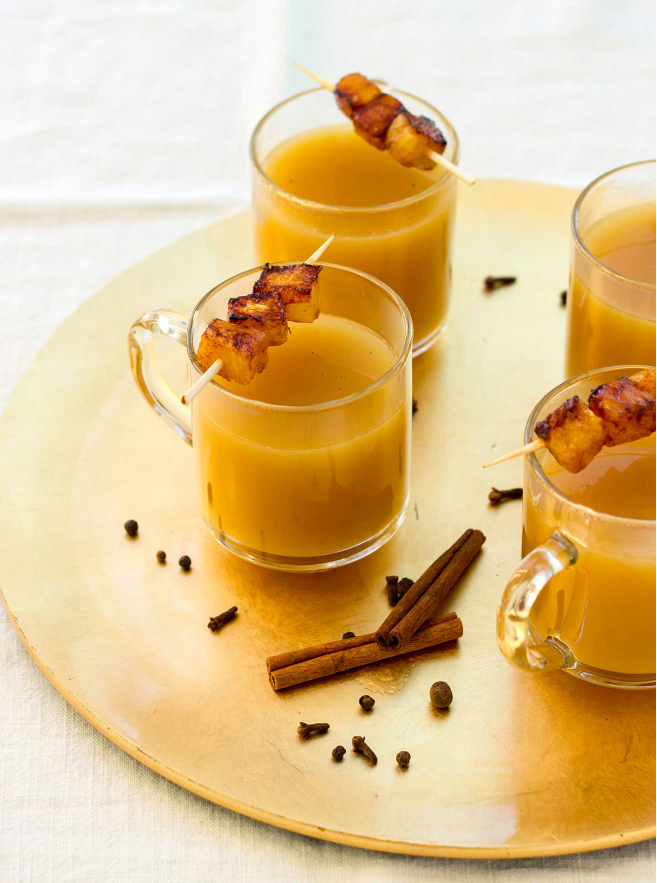 Ingredients:
PINEAPPLE GARNISH
12 or more (3/4-inch) cubes fresh pineapple
1 tablespoon granulated sugar
1/4 teaspoon Aleppo pepper
1/4 teaspoon ground cinnamon
1/8 teaspoon salt
MULLED PINEAPPLE JUICE
1 tablespoon whole allspice berries
1 tablespoon black peppercorns
1 tablespoon whole cloves
2 cinnamon sticks
4 cups pineapple juice
6 ounces dark rum
2 ounces brandy
1 vanilla bean pod, split in half lengthwise, seeds scraped out
For instructions click here.