I've been on the hunt for the perfect eyeliner for what feels like eternity. I can honestly say that I've tried every eyeliner available in the market and most of them don't carter to my needs; Longevity and intense color. I don't have time to reapply my eyeliner every 2 hours or to constantly clean smudges. But, thankfully, this weekend my search ended. I FOUND IT. Behold: NARS' Larger Than Life Long-Wear Eyeliner.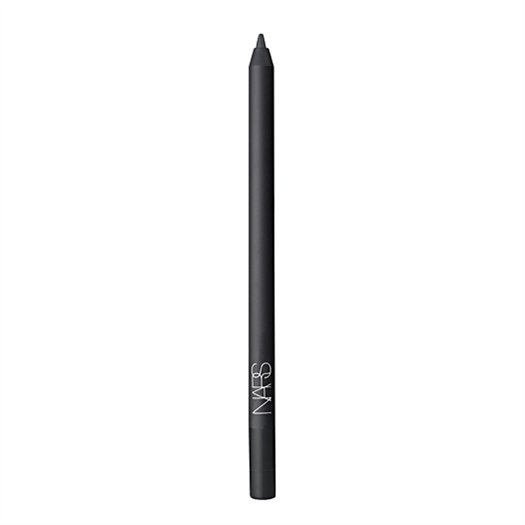 I paired it with L'Oreal's Voluminous False Fiber Lashes Mascara.
I wore this eyeliner to the Global Citizen Festival this past weekend to put it to the test and it passed with flying colors! I was there from 8 am to 9 pm (that's 13 hours) and my eyeliner didn't smudge or lose intensity at all. I do recommend that you tested on your hand or on a piece of paper before applying it for the first time to remove any wax residue that may be on the pencil, which mine had. My shade of choice is the Via Veneto. I feel about eyeliner shade like I feel about my chocolate: The darker, the better.
Image via 1.