National Margarita Day is the kind of holiday souls beg to celebrate, so here's a fab recipe for peach margaritas that you'll go wild for. Serves 6. YOU'RE WELCOME (and consider bookmarking/pinning this page for Cinco de Mayo purposes as well).
READ MORE: Strawberry Coconut Margarita Recipe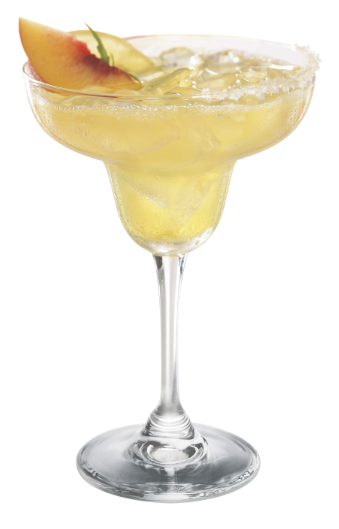 Perfectly Peachy Margarita
· 2 part Sauza® Blue Silver 100% Agave Tequila
· ½ part DeKuyper® Peach Schnapps
· ½ part JDK & Sons™ O3 Premium Orange Liqueur
· 1 parts fresh squeezed lime juice
· ½ part Peach Nectar
· Peach wedge for garnish
Preparation: In a pitcher filled with ice, combine Sauza® Blue Silver, Peach Schnapps, JDK & Sons™ O3 Premium Orange Liqueur, lime juice and peach nectar. Stir to combine. Chill and serve over ice in prepared glasses.