Girls, and hair-aware dudes take note: Shobha, my fave eyebrow grooming salon in the whole world is opening a 4th location in NYC on Monday, September 17th. They've already got locations in Midtown and SoHo (yadda, yadda) but this 4th location is going to shake Manhattan's Financial District to the core. Finally, the ill-groomed ladies of the FiDi, TriBeCa, LES, and the mega tall banks on Wall Street will be able to look as gorgeous as they truly deserve.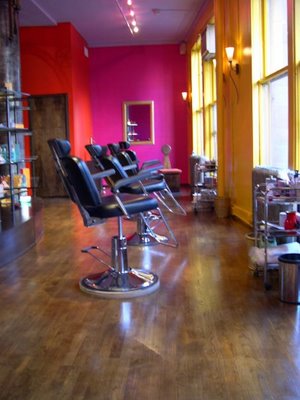 Oh, and they're giving away goodies and offering fab promos left and right… check it out:
· Shobha Spin-To-Win (9/17 – 10/14/2012): Clients will enjoy a chance to win extra freebies and discounts at checkout for each purchase they make during the entire grand opening month. (1 spin per purchase, per visit)
· 2-for-1 Bikinis (Week #1: 9/17 – 9/23/2012): Clients who come in pairs will earn a complimentary bikini treatment. The bikini treatment of equal or lesser value will be free that day.
· Brow & Brazilian $60 Combo (Week #2: 9/24-9/30/2012): Shobha will offer a combined brow threading and Brazilian bikini (wax or sugaring) treatment for only $60, a savings of up to $26. (Services must be redeemed during the same visit by the same client.)
· Free Gift with Purchase (Week #3: 10/1-10/7): Clients will receive a free 10-count pouch of Shobha® Rosewater Freshening Cloths with any purchase of $30 or more. ($9 value, limit 1 per client, while supplies last.)
· 2-for-1 Brows (Week #4: 10/8-10/14/2012): Clients who come in pairs will earn a complimentary brow treatment at checkout, essentially two brow threading treatments for just $20.
Shobha Financial District will be located 65 Broadway (formerly the American Express Building), between Rector and Morris Streets, in suite 406. Appointment requests are now being accepted through the Shobha online scheduling form, here.