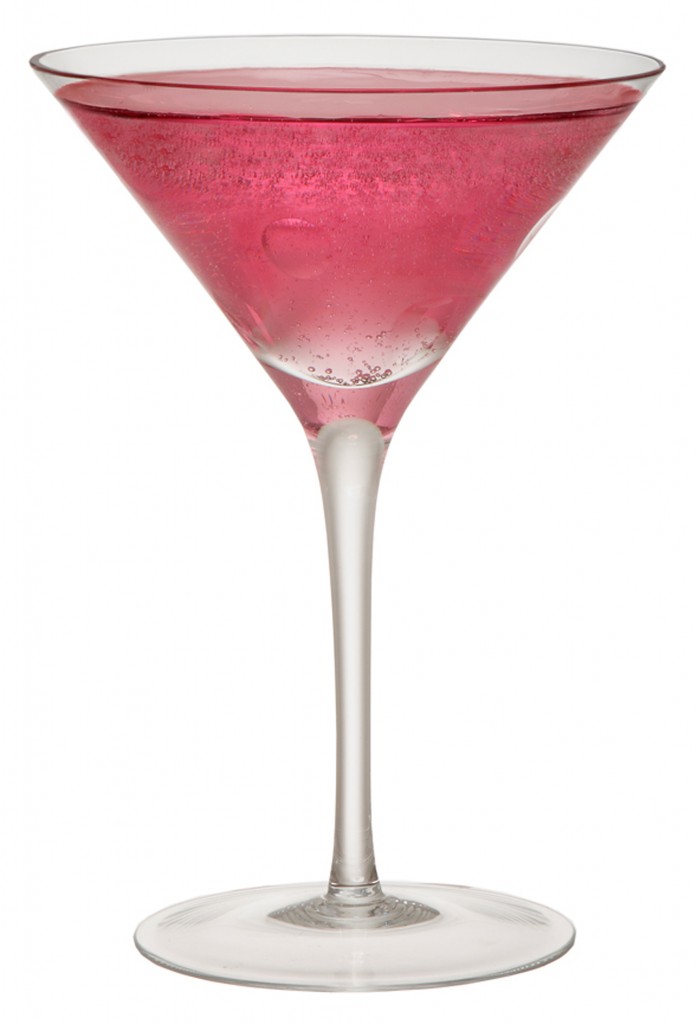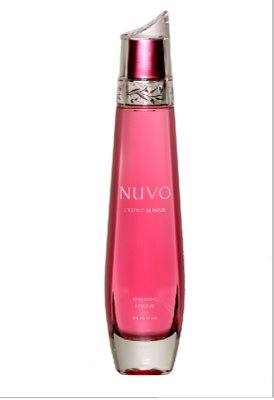 For those of you whose first sip of alcohol (other than, perhaps, the occasional sip of wine on holidays) was Zima, have I found the drink that will slip you back to those days of carefree summer nights (minus the fear of being caught with a fake ID).  Also perfect for those of you who just like uber-girly (and thus supremely yummy) alcoholic sips, NUVO, made with vodka, sparkling wine, and natural fruit nectar is an ultra-premium French sparkling liqueur infused with raspberry, peach, and strawberry for flirty, feminine, and fashionable summer cocktail.
Served in a champagne or martini glass, this classy cocktail is pretty, pink, and fit for a princess not even to mention how amazingly delicious it is. (Seriously, I don't even really like alcohol and I LOVE it.)
NUVO: L'Esprit De Paris Sparkling Liqueur – $10 for 200ml, $20 for 375ml, $30 for 750ml.
Nuvo even gave us a list of amazing cocktails to make with their fabulous sparkling liqueur. (I'm getting ready to try them all.)
Club NUVO
Chilled NUVO
A splash of club soda
Serve over ice in a champagne flute
NUVO Sparkling Cosmo
¼ Gran Marnier
Fresh Squeezed Lime Juice
Serve in a martini glass with chilled NUVO and garnish with a lime
NUVOSO
½ part vodka
2 parts chilled NUVO
A splash of pineapple juice
Serve over ice in a champagne flute
NUVO Pink Pantini
½ part vodka
¼ part Cointreau
A splash of cranberry juice
Serve in a martini glass, topped off with NUVO, and garnish with a lime
NUVO Cotton Candy
Equal parts:
Ketel Citron
Hpnotiq
NUVO Sparkling Liqueur
NUVO Boss
3 parts chilled NUVO
A splash of cognac and pineapple juice
Serve over ice in a rock glass
NU ROC
½ part Ciroc Vodka
2 parts NUVO
Serve over ice in a rock glass, garnish with a lime
The Black Code/The Black Rose
3 parts chilled NUVO
A splash of Cognac
Serve over ice in a rock glass
NU Spice
½ part Captain Morgan Spice Rum
2 parts NUVO
Serve in a rock glass over ice
NU Don
½ part Tequila
2 parts NUVO
Serve over ice in a rock glass, garnish with a lime
NUVO & Champagne
½ part champagne
½ part chilled NUVO
Serve in a champagne flute