I had the MOST amazing summer vacation. I visited Punta de Mita in Mexico for about 2 months.
The advantages of being there; sun, beach, pools, magnificent restaurants, surfers… basically paradise. Disadvantages; sun+sea+hair= not a happy camper! My hair ALWAYS gets messy and dehydrated when I'm at the beach, then weird streaks of highlights emerge on my darker than dark hair. I wasn't looking forward to this cycle, this summer, but this time  my saving angel was Leonor.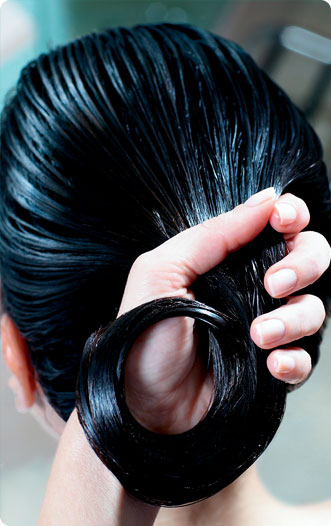 If you're not familiar with Leonor Greyl I suggest you to put that on your to-put-in-your-hair list. Their treatments are focused on repairing damaged hair and keeping it in shape. They protect, restore and soften.
I used the Huile de Palme before shampooing my hair and  the minute you rinse it you can tell how soft your hair becomes. This precious bottle saved my hair from the sun effects. I was mesmerized, so I also found the Huile de Magnolia. It has the same effect but this is for your face and body. It un-crackles the crackles of your crocodile skin, it leave it smooth and better yet, it makes your tan last longer.
Now, I'm back in New York without damaged hair…plus an amazing tan!!! Can't wait to see how much better I look with this stuff.
Find out How to Purchase Leonor Greyl here
Disclosure: All products were provided for review. No monetary compensation was received for this review. All opinions belong to the author.