You probably know that New York City nightlife can become a rather crowded place. There's the mecca of clubs disguised as a neighborhood like The Meatpacking District and the underground dance clubs of Houston St. and below, but there's also some places in New York that you may not have known about. When it comes to experiencing "Old New York" there's a lot of places that promise it, but not many that fulfill that promise. Instead of getting cranberry vodkas spilled all over you by some underage college student, it's much better to enjoy a few drinks at a place that knows how to make a drink.
READ MORE: ULTIMATE TINY CLOSET SOLUTION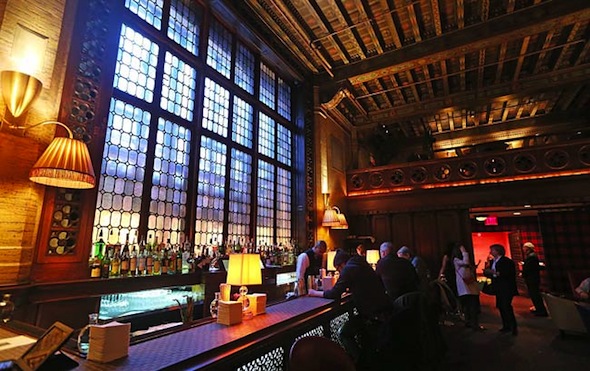 Image: [via]
One of my absolute favorite places in New York City is Campbell Apartment. My first time at Campbell Apartment was for a date with a rather dapper gentleman who still lived at home with his mother (I know how to pick 'em!). Tucked in the back of Grand Central through the balcony and through a staircase, you're immersed in the luxurious old office of John W. Campbell. The decor, the people and the drinks are all you need to take you back in time. Grab yourself an Old Fashioned and immerse yourself in the experience. More info, here.