Motorcycle chic has been a thing for a few seasons, but with some luck from the fashion powers it's gradually getting refined into the kind of chic that would be found on the back of a fast, smooth, and comfy BMW bike instead of the style that was found on the back of a noisy 1999 Suzuki (nothing against those, it's just a different look, you know?). That being said, you don't need a bike or to even like bikes to rock this level of casual cool: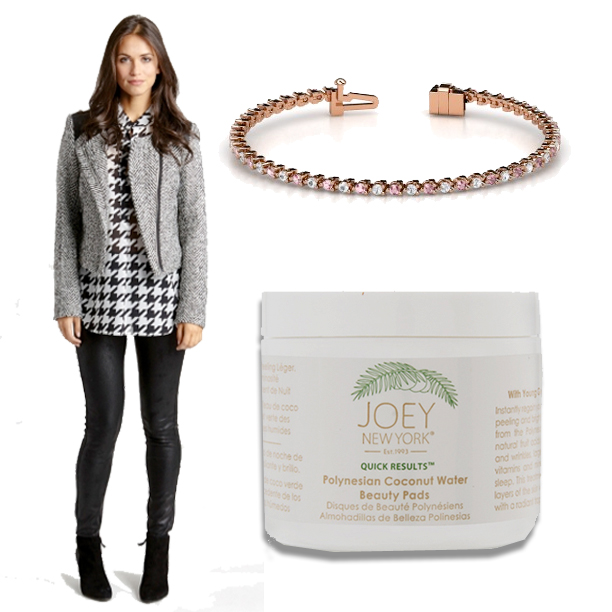 1. Start with the perfect cropped jacket. Obviously you can go in a million different semi-angular leather directions, but this Houndstooth jacket by Karen Kane screams "I'm much chicer than any bike you're ever capable of buying" to passersby. The pattern is flattering, the jacket is lined (hello, warmth!), and it pairs perfectly with everything from leggings to mid-length skirts. (Yes, I really do own this one and top my maxi dresses with it regularly). Available here.
2. Simple accessories. Moto chic isn't about layering 42,000 chains and necklaces- it's about refined, elegant accessories that sort of femme-up the harder angles of the moto jackets, boots, etc. I'm loving the selection of customizable jewelry at Gemvara.com lately because you can pick stones and metals that flatter your complexion while staying within your budget (I actually just ordered a super cute necklace for a relative's birthday for this reason alone). I popped white sapphires and pink garnets into my rose gold base (seen here) since these colors instantly add a touch of estrogen to the moto look I'm so obsessed with. Build your own jewelry here
3. Clean skin. This look is best with minimal makeup. You'll want to put your bronzers and blushes and heavy eyeliners away for risk of looking, dare I say it, too biker-intense. Think clean skin, mascara, and a bright lip. For awesome skin, try Joey New York's Polynesian Coconut Water Beauty Pads. They gently peel and exfoliate the skin over continued use, and leave radiant, glowing skin to be seen and enjoyed by the world. Available here.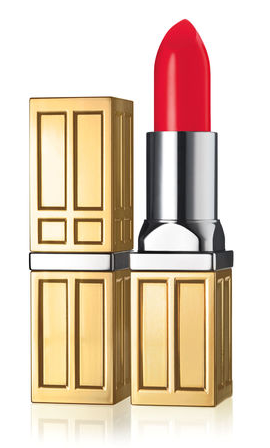 4. Rock a sultry red. Whether you're a bright coraly red kinda girl or into deeper, brick-based hues, I love the creamy formula of Elizabeth Arden's lipsticks. This one is called Neoclassical Coral, and is available here.